[COVID-19] To help mitigate COVID's impact on veterinary clinics, Kolau is waiving the fee to create a FORBES Award-Winning website with e-commerce enabled.
---
Did you know that more than a billion domestic animals live with families in the United States, Europe, Latin America and Japan? In countries such as the United States, they also account for as many pets as there are inhabitants (305 million vs 324 million) and the pet health, food, and wellness industries made over 56,000 million euro within the United States. Before we start talking about marketing for veterinary clinics, let's see some interesting data.

The pet food companies are making the majority of these profits. In Europe, for example, pet food accounts for 50% of the total pet care costs (15,000 million euro) followed by accessories, services, and medicine. This industry is experiencing a sweet existence at the moment, as more and more pets are being treated as members of the household, having their needs attended to and taking up a larger piece of the family budget.
Starting a few years ago, the industry's profits have been steadily increasing. In the United States, they have surpassed their previous rates. In 2010, the industry generated a profit of 36,504 million euro and reached 59,300 million euro in 2016. The Americans have also drastically increased their expenses. In Europe, the industry has also surpassed previous profit margins with a profit of 24,000 million euro in 2010 vs 30,000 million in 2015. In Latin America, the industry has grown from a profit of 3,879 million euro in 2011 to 8,966 million euro in 2016. These subindustries form part of the "animal universe" that covers veterinary clinics, specialized stores, the food manufacturers as well as food products, pharmaceuticals, and other proposals that are being developed to better serve these "pet enthusiasts."
Veterinary clinics form an essential part of this entrepreneurial ecosystem. In the United States, they have reached a profit of around 33,000 million dollars (Statistical Data) and the desired trend is that this number will remain steadfast until 2020.
Without a doubt, attracting further clientele is vital for these centers so it's important, as well, for these institutions to become conscious of the need to utilize marketing strategies for veterinary clinics that will attract newcomers and cause current clients who trust their business to come back in the future.
Marketing for Veterinary Clinics – 5 Strategies
#1 Marketing for Veterinary Clinics Strategy – First Check-up is Free
If what you want to do is attract those individuals who do not yet know of your professional domestic animal services, what better way to do so than to offer a free check-up. Perform a physical examination of the pet where the owner can see how his best friend is being treated, the equipment that you are using, the installations in place, the professionalism given by the vet and the accompanying staff, as well as the timeliness at the time of the appointment check-in, among other things.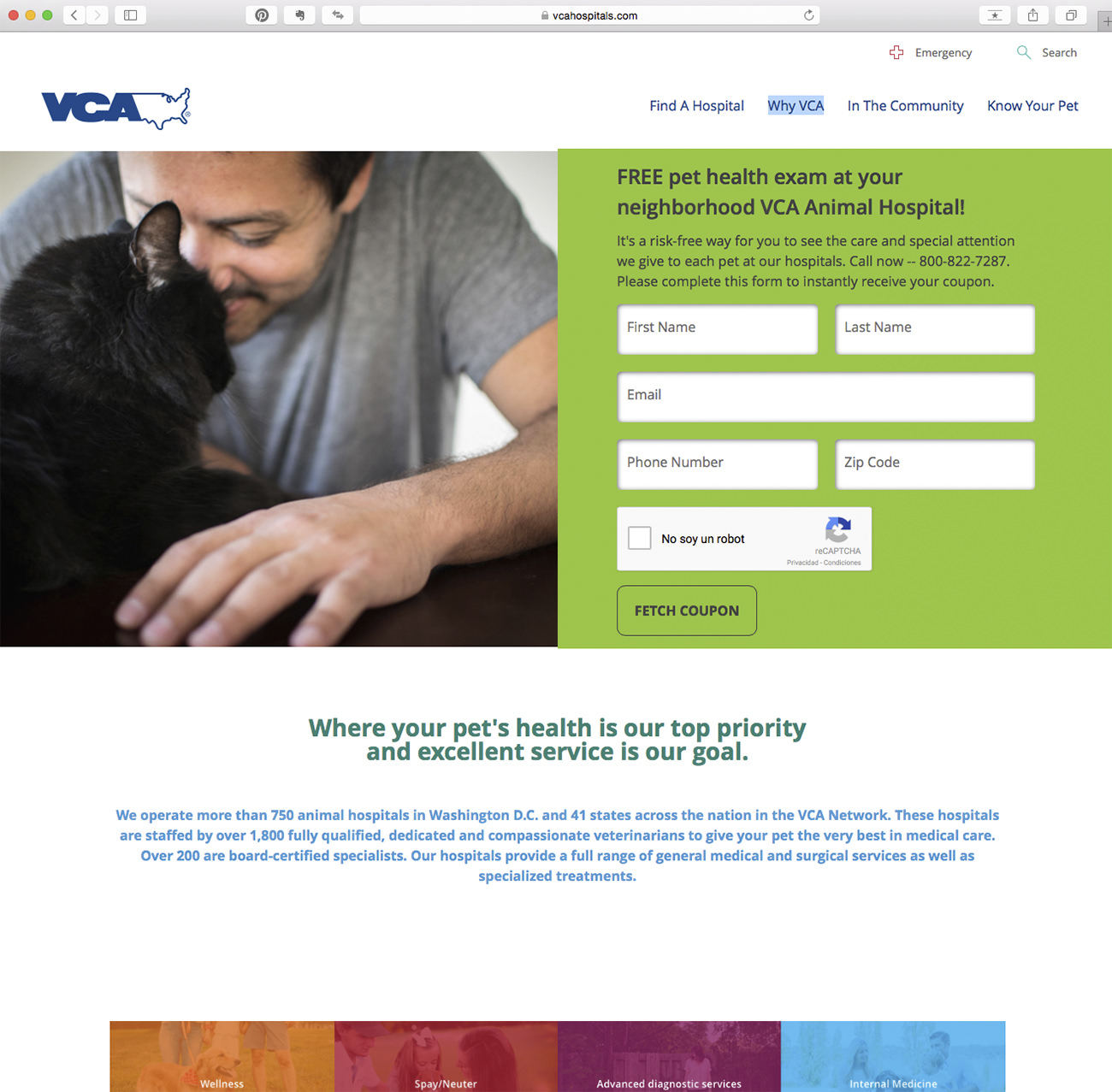 It's a very interesting strategy because, in the end, you are treating and caring for a very important part of a person's life.
Owners consider their pets to be part of their households more and more and dedicate more time and resources to their wellbeing. This is one of three trends that causes the professionals at Milwaukee Career College to stand out. This specialized learning institution provides veterinary training. In a recent report, they stated, "market growth will be fuelled by an expanding pet population and changing attitudes that see owners treat their pets as companions or family members. Due to this new trend, the pet health market has fared the economic recession well, with owners reluctant to cut back on pet spending."
Advanced Veterinary Care Centers (VCA), a renowned veterinary hospital chain, has been using this marketing strategy for years. Through their website, they invite all animal owners to request and take advantage of a totally free physical exam. To accomplish this, within the picture it can be seen that they have incorporated a registration form that can be easily filled out in order to receive the coupon for the medical exam.
#2 Marketing for Veterinary Clinics Strategy – Attentive Phone Assistance 24 hours a day, 365 days a year for Emergencies
The "humanization" that is being produced within the universe of dogs, cats, and other types of domesticated animals carries with it an important concern for their health and wellbeing. Because of this, within the last several years, veterinarians are providing 24-hour service for those accidents or incidents that can happen at any time outside of normal working hours for these businesses. If the competition is adding this in to add value to their company, how can you stay behind this trend?
For small and medium-sized businesses, this means having a special telephone line the owners of your patients can call when necessary. If you count on various professionals within your staff to work in shifts, as other sectors have done with excellent results, you can achieve your goals of providing exceptional healthcare to all of your patients. This resource is essential to reaching your target so that people can know you and rely on you. They will greatly value the peace of mind of having a vet they can call and that they trust in case of an emergency.
If you would like to know more details regarding how you can implement this idea within your business, we invite you to get to know the Pender Vet animal hospital in Virginia. Among its facilities, there is a special area for clients to receive care 24 hours a day from Monday through Sunday uninterrupted. They count on a special telephone line to attend to those demands that require special attention, and they are able to incorporate and maintain clientele on a long-term basis because of this.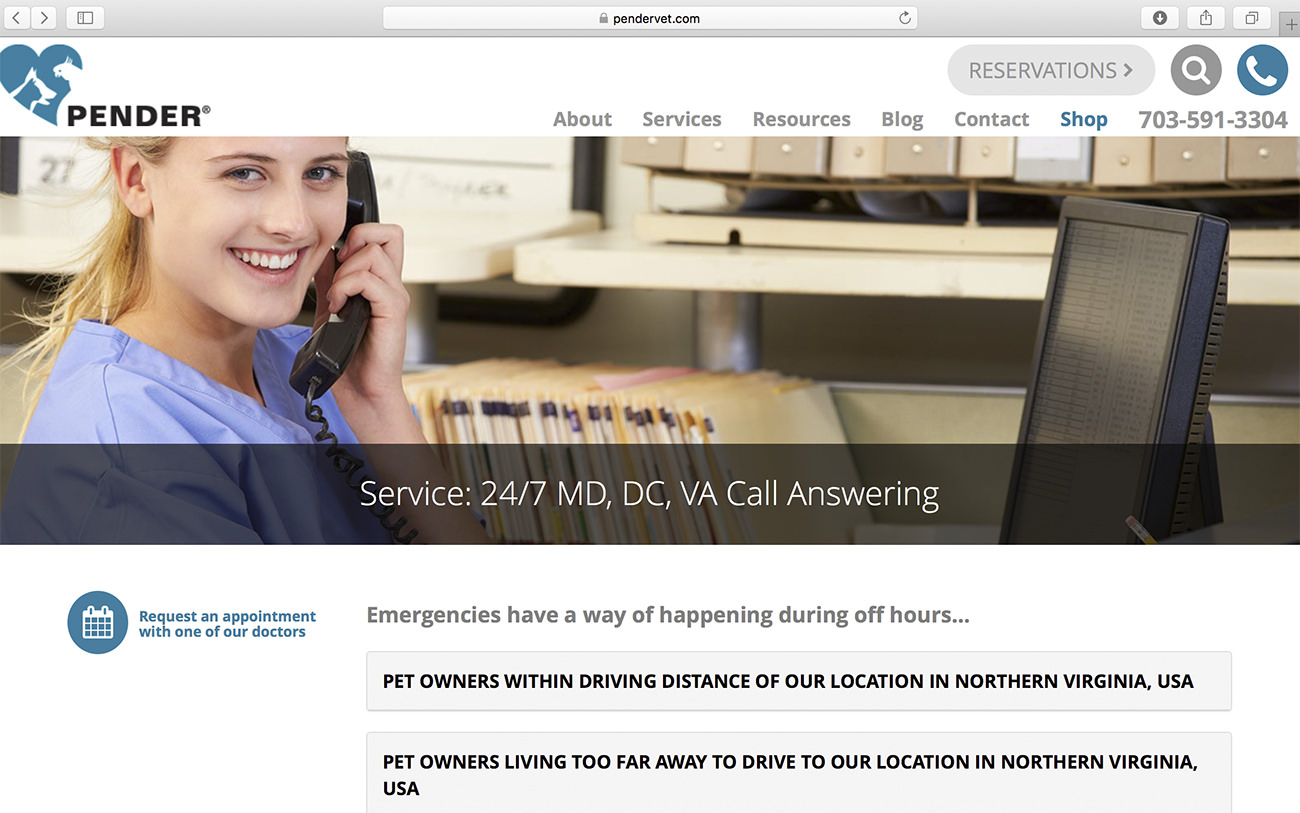 #3 Marketing for Veterinary Clinics Strategy – In-Home Grooming Services for Pets
Along with point two, this is the other strategy that is being observed among clinics that attend to companion animals. It's another plus for those looking for comfort and efficiency for taking care of the needs of their best friend. In this case, the investment will depend on the resources that the SME currently has; if the budget is tight, it's enough to have a vehicle with a first-aid kit in order to attend the patient but if there are further economic resources available, there also exists the option to equip the vehicle with more equipment and medical materials. It's recommended to advertise the business on the vehicle through the use of a logo, slogan, or the global corporate image for the business.
It's easy to see how clinics all over the world are exploiting this strategy to their advantage. To understand further details regarding this, we recommend that you consult the website of the clinic who has specialized in this segment of the market, the one that specializes in in-home care, At Home Veterinary Care. Without a doubt, they are taking advantage of this niche in the veterinary world. Those that have older pets, those who find it difficult to transport their pet in secure conditions, and especially for concrete cases, such as euthanasia when these faithful companions lives are coming to an end benefit from and seek out these services the most. This can have an impact on veterinary rates but it's important to take into account that the in-home services will be appreciated as this commodity makes it possible for owners to receive care for their animals within their own home.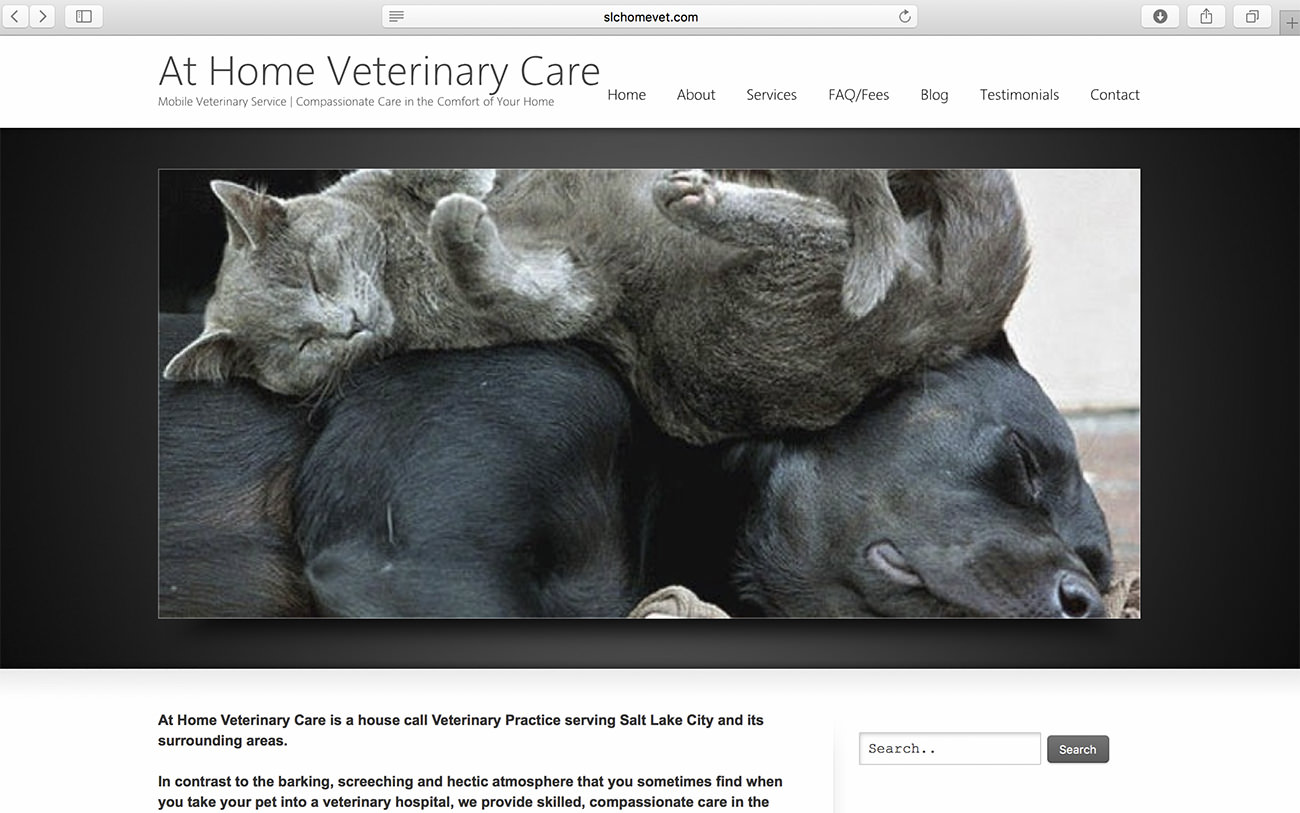 #4 Marketing for Veterinary Clinics Strategy – Specialization: Treating a specific type of pet or focusing on certain treatments
Cats are the most common "furry friends" within homes all over the world, followed by dogs. In Europe, there are more than 99 million felines living with families and 85.9 million within the USA. This is ahead of canines which reach 81 million within the Old Continent and 77.8 among the American population. After these, there are birds, small mammals, fish, and reptiles.
Among these last groups, it's important to distinguish the case of exotic animals, which are becoming more and more frequent among homes.
It's interesting to study the district in which you have established your clinic or where you would like to place it. From the information that can be gathered relating to the existing types of pets and getting to know the competition that's around, to becoming familiarized with the specialized subsections of the market, understanding your area is key.
D&B Hoovers, a database directory with information from more than 85 million companies, 100 million professionals, and 1,000 industrial segments, shows that within the "Veterinary Service Overview" that "specializing towards a particular type of animal or treatments and particular care can be very efficient business practices."
There are many successful stories regarding animal specialization. From Stahl Exotic Animal Veterinary Services (SEAVS), located in Fairfax, Virginia, that is dedicated exclusively to caring for birds, small mammals, fish and reptiles, among other, to a complex in Long Island called Long Island Veterinary Specialists which contains a specific diagnostic section and provides this particular type of care for "companions."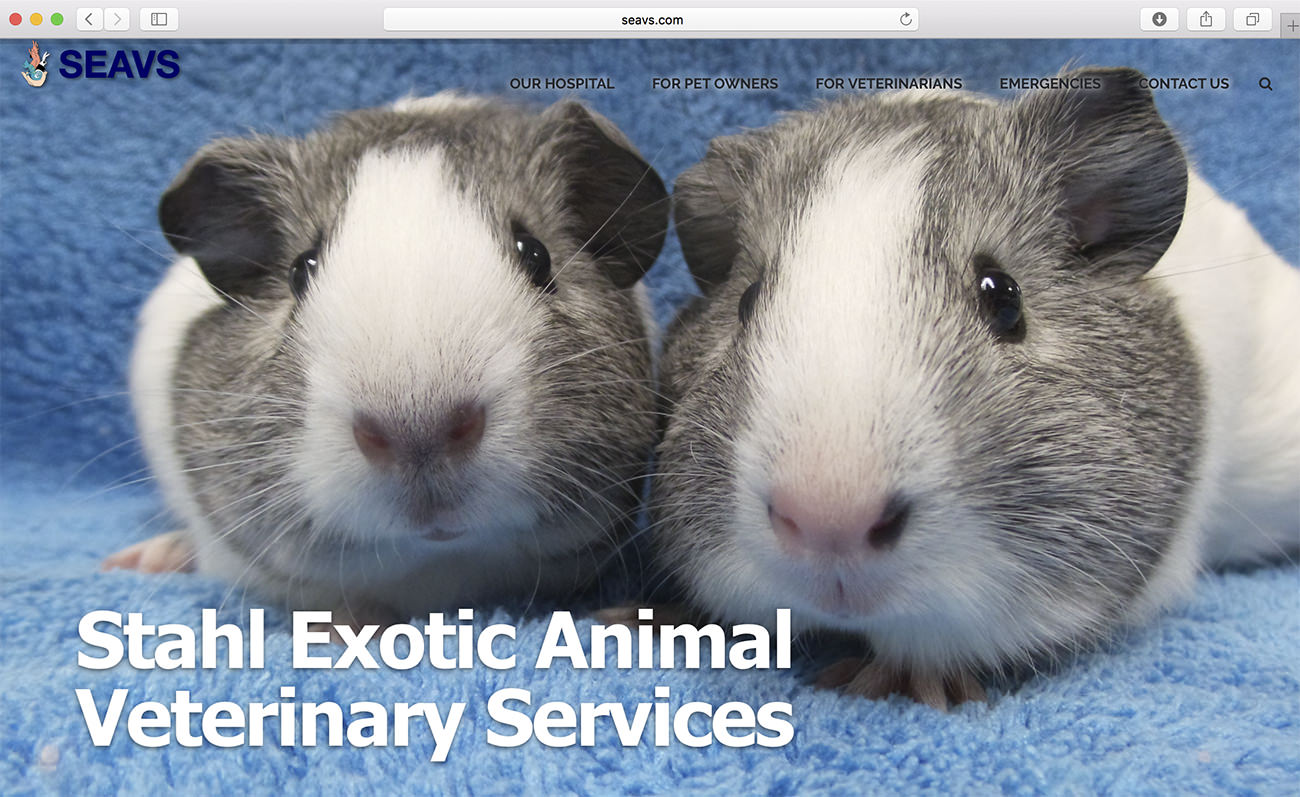 #5 Marketing for Veterinary Clinics Strategy – Social Media for Veterinarians
Sites such as Facebook, Twitter or YouTube contain a multitude of individuals that are enthusiastic about the animal world. Those that have pets at home are more likely to find help through these media outlets. It's because of this that every veterinary clinic that wants to be where both their current and potential clients will be circulating needs to understand that those sites form a part of marketing strategies. Danielle K. Lambert (Snout School, Portland) is a social media specialist for hospitals and for animal care centers who has edited a very interesting guide: The Veterinary Social Media Survival Guide.
These are five of the most interesting tips to keep in mind in order to have an efficient and active social media presence:
PINTEREST: Visual information is well-received by internet users. Within the guide that we referenced, it is encouraged to make photos and computer graphics that go viral and can generate a lot of interest among owners. Choose from things like the best parks that they can take their "furry friends" to, or advice regarding how to best care for their best friends. Even showing pictures of some of the canines and felines, among others, that regularly visit our facilities can draw interest.
FACEBOOK: It's important to have a fan page on this site. This is considered "quintessential" among these communication channels. We can post photos and videos of special "clients" with links to your business' website. It's essential to interact with the audience and to take advantage of this opportunity to answer any possible doubts, question, and concerns that may come up, as this can help to bring in more clients. Danielle distinguishes three types of posts that are better for engaging with customers: tell a true story regarding a patient's experience, with text and images to make it more real and to be closer to the readers; ask a question regarding a topic, while including text or images that have audiovisual content; and celebrate. What should you celebrate, though? Well, dog day or cat day or animal day, in general,  can be celebrated. Special veterinary occasions, as well as the birthdays of pets that visit your clinic can be celebrated, too.
TWITTER: Networking through microblogging can be truly interesting, but at Snout School they warn that time and effort must be dedicated in order to truly get the most out of it. You can share articles and information of interest to your followers and it can also serve as a means of communication through which you can address doubts or discuss the veterinary consults that clients would like to make. You will be able to provide services through tweets in accordance with the resources that you invest into this outlet.
OTHER SOCIAL MEDIA SITES: Danielle K. Lambert points out that, while Google+ and LinkedIn don't necessarily provide spaces of interest to small and medium-sized enterprises, it's important to keep in mind that simply being on these sites will aid your efforts. It's not about having an open profile on a certain social media site if it won't be given the time and effort required to answer concerns, receive feedback, and further establish the company within the online world. With social media networking, it's always important to value quality over quantity; it can be of more value to be within fewer online communities that you can more easily be involved in.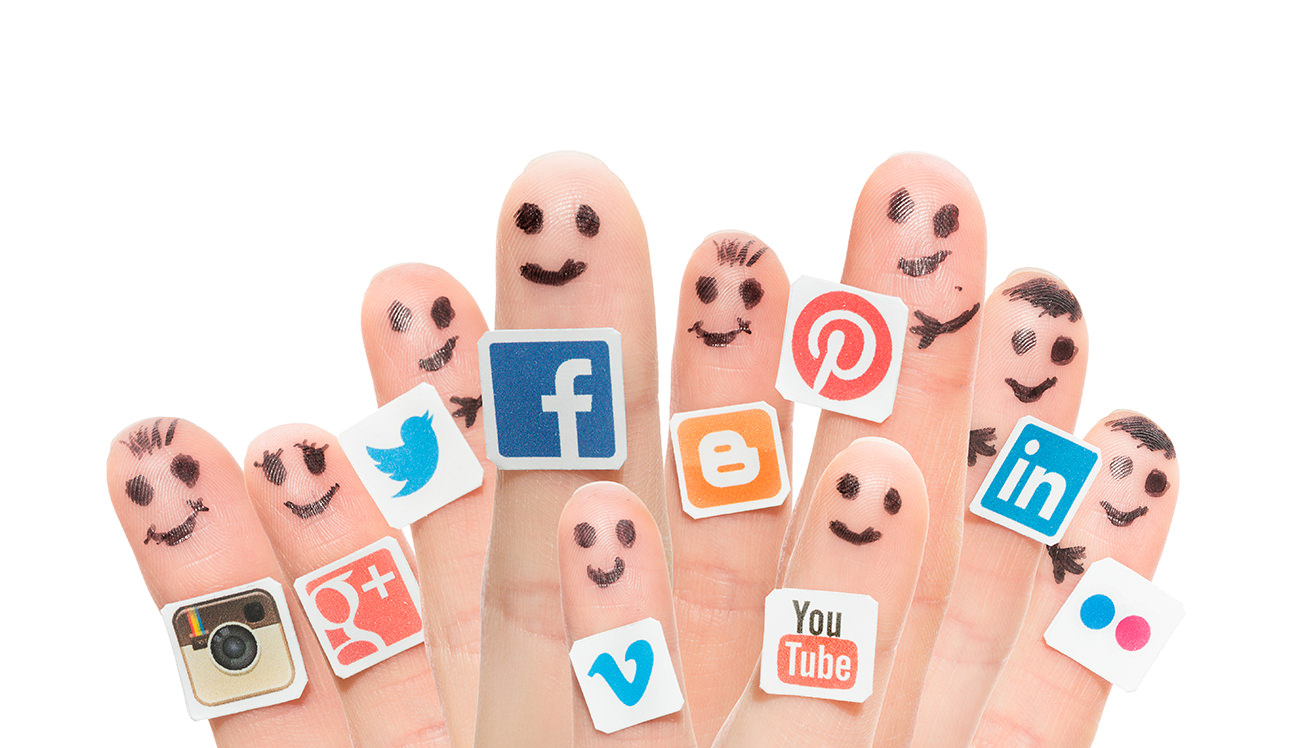 If you'd like to know more about social media strategies, you can also take a look at our previous post: 5 Social Media Strategies for Small Business in 2017. To finalize this point, we share with you one of the audiovisuals used by Snout School that can help you take off in this land of likes, shares, and comments.
We hope that these marketing ideas for veterinary clinics permit you to advance within your business. These are efficient formulas that have been proven by specialized clinics who provide care and attention to companion animals. As we mentioned at the start, there are now more and more homes with dogs, cats, and other types of mammals, reptiles, and birds, which means that this market will continue to grow, and there is plenty of room for the SME businesses within the sector to improve.
______
SOURCES: Fediaf (European Pet Food Industry) American Pet Products Association (APPA), CEESA, Ministery of Agriculture in Spain, Pet Food Manufacturing Association (PFMA), International Euromonitor, and the El País Journal.
______
Kolau is the easiest way to rank your small business on the first page of Google. Start owning your small business online presence today! No marketing knowledge needed. No agencies required. Now you know, now you can.
Be sure to subscribe to our blog for more articles like this!