Wondering how to use Instagram for businesses effectively? Instagram is one of the most popular social media companies in today's world. Users turn to it to interact with their favorite celebrities, companies, and influencers.
In fact, data shows that 80 percent of Instagram's users follow a company in order to feel a connection to them. Thanks to this, people feel they're a part of the organization. 
A study on Instagram made in the middle of 2018 says that within a given month 120 million interactions were recorded. Now more than ever, the number of people who visit websites, get contact information and get in touch with companies continues to increase. There's no better time for companies to use this channel to interact with their customers.
Why You Can't Ignore Social Media
If you are reluctant or think that social networks are not essential, you're not alone. Entrepreneurs usually show some resistance to the incorporation of social media into their strategy or they include them but don't integrate them into their marketing strategy. 
A study entitled "Entrepreneurship and Social Media Marketing: Evidence from French Small Business" showed that the use of social media among entrepreneurs of small and medium enterprises is poorly planned and improvised.
The study found that any social media use by these businesses was more of a reaction than a strategy. In other words, when these entrepreneurs hear that they should have a social media presence they create one without implementing any kind of plan for actually using it to better their business.
However, the proper use of social media is very important for companies of any size. This study argues that "marketing (where social networks are placed) is considered one of the keys to the survival, development and success of small and/or new companies." The challenge is to do it well and with a sound strategy.
Instagram is one of the social networks that every business should consider. For that, it's important to know more about this platform and what its users look for when visiting it. This will make it easier to attract them and give them what they want.
"People turn to Instagram for inspiration and with the aim of discovering interesting content, including brands and companies," explains the platform. They are eager for news and willing to find things that inspire them day by day. This is an opportunity that companies shouldn't miss as
60 percent of people say they discover new products
through Instagram.  
That means six out of 10 users find inspiring things to buy while browsing their Instagram feed. More than 200 million users visit the platform every day and view a company profile. More so, one of every three Instagram stories belongs to a company.
Now that you can see how important it is to have a quality Instagram profile for your company, you need to start one. To help you do this, consider these four keys to using Instagram for your business.
Key #1 to Using Instagram for Businesses: Create a Strategy
Social media should be part of an integrated digital marketing strategy, so the recommendation in this regard is to first sit down and think about what you want your Instagram account to achieve. You probably want to promote your products or your services, but Instagram allows that and more, so it's necessary to make a list of everything you would like to communicate to your audience first.
The possibilities for a business are enormous. Not only is it about publishing pictures of your product, but also revealing "behind the scenes" moments of its creation process. Content worth publishing are:
Photos employees took related to the company (office parties, team outings, etc.)
Images featuring raw materials used in your products (fresh foods for restaurants or bakeries)
Success stories from clients or pictures of satisfied customers
Industry-related photos of timely news 
There are also Instagram stories, which also offer a great opportunity to connect with your customers in a more intimate and quick way.
This platform is about images, so you need to post high-quality visual content so that you can achieve the desired effect. In order for the content to be linked, it's necessary to take advantage of all these different formats and the variety of resources available to share your images or videos. Try using templates to help you. Canva and Adobe have templates that can help you, according to an Iconosquare guide.
From here, you need to decide what kind of content you mainly want to share on your Instagram page. These are known as "content pillars" according to a guide on designing a successful marketing strategy by Buffer.     
This guide uses the popular sketch comedy show Saturday Night Live's account as an example. This page focuses on two pillars: Telling the fans what happens behind the scenes of the show and sharing exclusive clips from the series. Another example is the FedEx Instagram account. Their content pillar is photographs related to their delivery vehicles (vans, airplanes etc.) inserted in a beautiful natural environment.
Just like these accounts chose their content pillars, you have to choose yours based on what you want to share with your audience and what you hope to achieve by doing so.
After identifying your content pillars you have to figure out the frequency of your Instagram posts. It's best to have a scheduled time for your posts so your followers can always know when to expect new content.
For example, you can post a new photograph every day at 12 noon or you can post new Instagram stories every Monday, Wednesday and Friday at 5 p.m. It doesn't matter when you post, but it's important to keep to a schedule to ensure your posts are seen. Soon, your followers will be anticipating your posts and seeking out your page on their own instead of just seeing them while scrolling through their feed.     
If you're running your business's Instagram page yourself, consider planning out your posts on a weekly basis. For example, if you decide to make daily posts, take time before the beginning of the week to gather content that you'll use throughout the next seven days so you have the photographs ready to go. If you don't have the content, you should take the time to create it during these planning sessions.  
You can still make spontaneous posts of breaking news or timely photos like those from office parties or similar special events. The general idea behind scheduled posts is mainly to ensure that you have new posts on a regular basis.
Key #2 to Using Instagram for Businesses: Preserve the Good Quality of the Content
With Instagram being a visual platform, having high-quality content is essential.
Hootsuite created a guide to help people take quality pictures for their Instagram account. Here are some tips from that guide:
Use natural light

: This is the most important rule when taking a picture. Try to take pictures outdoors for the best light, but if you can't do that, take them near windows where there is natural light. If you take pictures at night, use street lamps if outdoors or some other source of light and avoid using the flash.
Don't overexpose the photo

: If the image is too dark, you can fix it with editing tools. Simply adjust the light exposure on your mobile and save the photo when you're done editing it.
Follow the rule of three

: This has to do with the composition of the photo and refers to a very simple method to balance the image. Divide the image into three sections and align the objects accordingly. Your phone may have this function but if it doesn't simply visualize the photo divided into three parts and line up your shot that way.
Take advantage of your angle

: Every photo doesn't have to be taken at eye level. Play with different angles like taking pictures from above, below, or skewed in some way. This can create more dynamic and appealing shots that your audience will like. 
If you aren't confident enough in your own photography skills, you can hire a professional or enlist someone else in your company who is more capable to handle this. You can also use stock images from free spaces like Pexels, Gratisography and Pixabay in some instances. However, stock images aren't as personal as images created specifically for your business. 
Key #3 to Using Instagram for Businesses: Measure Your Results
In digital marketing, if you can't measure it, you can't improve it so it's necessary to be aware of how your numbers are behaving on this platform. Likes, comments, shares, the number of followers you have and how those increase from one post to the next are all trackable data that can tell you how well you're engaging with your audience.
These numbers will tell you what posts, stories, contests, and other content was a success and what wasn't. A digital marketing strategy is in constant movement and transformation based on this ever-changing data. It's also based on trial and error so don't forget to check how you're progressing in this social network.
With an Instagram business account, you can check these statistics easily. You can obtain results in real time to check the performance of your Instagram stories and normal posts for the day to have data about your followers and how they interact with your content. This can also help you figure out the hours when your followers are the most active and who they are by demographic (sex, age, location etc.).
There are several other analysis tools besides Instagram's data that can help you track your data. However, most of them aren't free. The information you get will depend on whether you use a third-party tool or stay with the basic one that Instagram offers.
The more you use this social platform the more detailed metrics you'll need. Hootsuite, Iconosquare, Union Metrics, Crowdfire, Squarelovin and Plann are just a few tools you can use here.
When it comes to what data you should track, at least keep a record of impressions, reach, engagement, engagement rate and your number of followers. A Hubspot guide explains each one and says that there are two aspects that must be taken into account: the metrics of each publication and those of the account in general.
"The individual metrics reflect the performance of each publication and the ones in the account combine all the statistics of each post and track the success of your Instagram account over time," explains the guide.
Some of the main metrics to be addressed are defined as follows:
Impressions
An impression is the total number of times a publication was seen on Instagram. These reveal how effectively you are promoting your content, explains the Hootsuite guide. It's the number of times that the content appeared in your followers' timelines. When reading this metric, take into account that the same user may have seen your content more than once.
To improve your impressions use hashtags. These will allow you to reach people who are looking for the type of content that you're publishing. A hashtag is a word or a set of words preceded by the sign "#". If you add it to your content your post will show up in the results when people search for that hashtag.
You can add multiple hashtags to your posts but you can't use more than 30 per publication. Besides letters, you can use numerical numbers in your hashtags, but they don't support special characters.
Reach
Unlike impressions, reach refers to unique users who see the content you share, either in each post or in your stories. This is more precise since it won't record every time the same person sees your content.  
One of the ways to improve this metric is to understand Instagram's algorithm as it's explained in Buffer's guide to Instagram marketing. This can seem complicated since understanding the specific algorithms of any social network can be extremely complex. 
Simply put, there are three main factors that determine what people see in their timeline: interest, opportunity and relationship. Instagram uses these factors to try and predict what the user wants to see based on if it's recent and if it's a part of an account that they'd normally relate to. By understanding their algorithm on some level, you can approve your reach and increase your followers.  
Hootsuite's guide explains that Instagram feeds no longer show content in chronological order, but you can still take advantage of the publication hours to generate engagement as soon as your content is published. The best advice is to review your statistics and see what hours your followers are active so you can schedule your posts during those times.
Another aspect that can help you improve the reach is posting videos since they generate twice as many comments as photos according to a NewsWhip research study cited by Buffer. Remember, your goal is to generate consistent interactions with your followers.
Buffer's guide explains that it's not clear if Instagram's algorithm values likes and comments equally or if it values one more than others, but since commenting requires more effort than just liking a post, it's possible to assume that the algorithm values comments more than likes. 
You can improve interactions by holding contests. These can prompt your followers to comment on your posts, like your posts, share them out to their friends and to follow your page if they haven't done it yet. Once they do this, your posts will appear on their timeline more regularly.
Holding contests can also improve the chances of people voluntarily going to your Instagram page especially if they have to keep an eye out for specific posts in order to take part in the contest.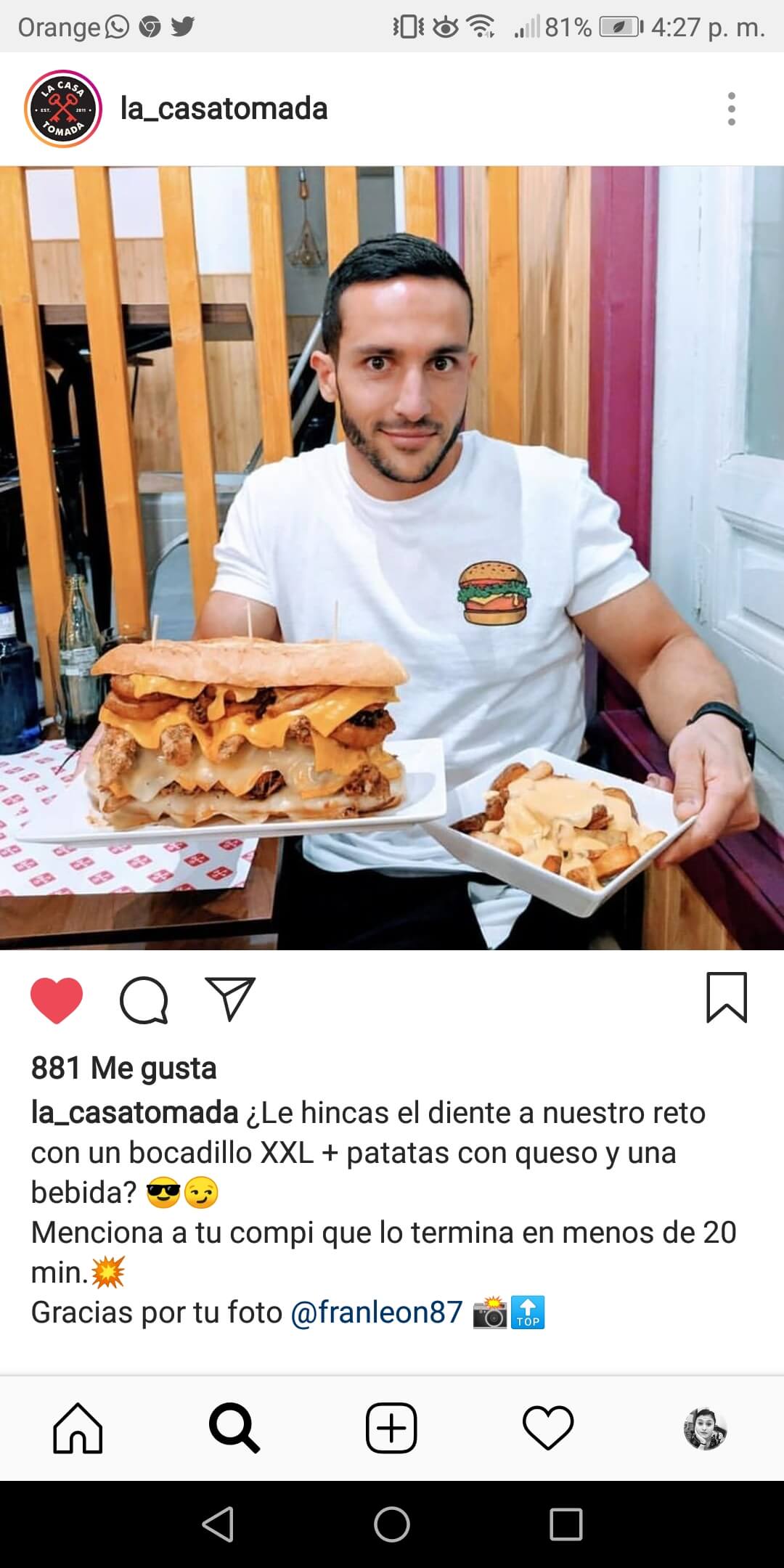 If you create and curate your own content, you can use all of these metrics to figure out what your audience likes and what they don't respond to. You'll then be able to tailor your content to their likes so they're more likely to interact with your posts and take more of an interest in your business.
Instagram stories are also helpful for positioning yourself in your followers' timelines. If you publish them often and your followers usually watch what you post, you will be placed higher in their story feed. The same happens with your live broadcasts if you choose to do them.
Key #4 to Using Instagram for Businesses: Combine Your Content Strategy with a Paid Strategy
The quality of the content is very important since a high-quality profile will generate more organic traffic. However, this is usually not enough for companies looking to market themselves through Instagram. Use your content strategy and combine it with a paid marketing campaign.
To do this, start a promotional campaign on Instagram by paying advertising fees to promote the content you want to make sure your target audience sees. Here, it's better to take advantage of existing content that's already proven to be valuable instead of launching new, untested content.
You can determine this by reviewing the metrics for your existing content and then select a successful post and pay the advertising fee to use it as a promotional publication. Buffer's guide explains that creating good content that your followers click on and continue to see will improve your organic growth because it gives you a better position on their feed.
By promoting existing content and selecting an appropriate target audience, you can generate more engagement and help it achieve a better rank. This paid reach can eventually help boost your organic reach to a point where you won't have to rely on it as much.
All of this has hopefully explained everything a successful Instagram marketing strategy can do for your business. These four tips are great starting points for launching your own Instagram business account and increasing your customer base.
Remember, if you have the resources, you can consider hiring outside help for everything from analyzing your metrics to creating your content; you don't have to be a social media expert to reap the benefits of Instagram.