As part of our series of interviews in the MSME Digitalization plan in Jamaica, we would like to showcase Camaria School of Locs, Brads and Barbering Technology as our featured MSME company of the week.  This Beauty School offers specialized courses in a number of beauty based techniques preparing students to professionalise in an ever-growing market for expert beauty services.
It was our pleasure to interview Camaria Thomas and to delve into the exciting world of a beauty school and the fields of specialization that the Camaria School offers to its students. What certainly stood out during our interview was Camaria's passion for teaching and learning and creating opportunities for future beauty professionals.
When asked what her company's motto is, Camaria stated: "Every teacher is a student and every student is a teacher."  Her beauty school is a space where sharing knowledge is dear to Camaria's heart and a core feature of her business.
QUESTION: In general terms, what does your company do?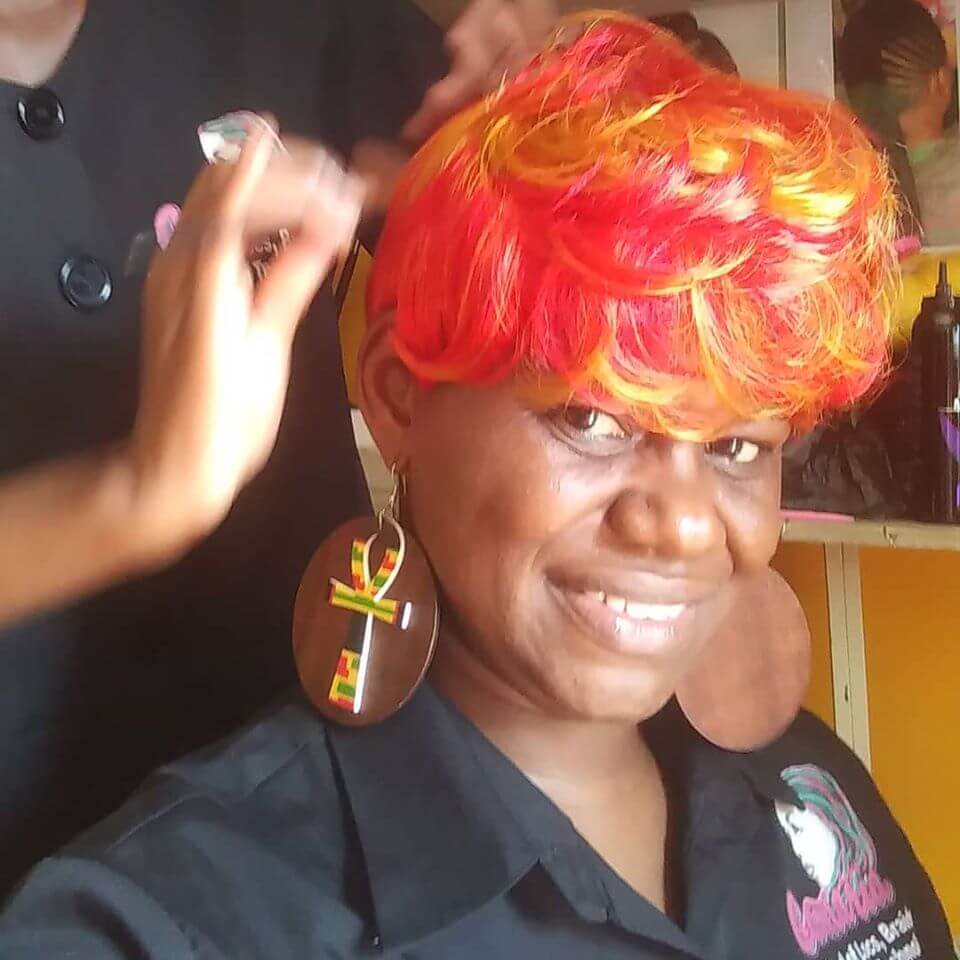 ANSWER: The Camaria School has a management philosophy built on commitment and mutual agreement in maintaining a highly professional environment for all students.
The Camaria School of Locs, Braids and Barbering Technology is a registered beauty school that opened its doors in 2017.  We provide education in beauty care with specialized courses in barbering, wig making, braiding, nails, locs and make-up artistry.
Our series of short courses are designed to empower students and prepare them to meet and exceed the high-level pressures from an entrepreneurial standpoint and to achieve industry recognition.
Q: When did you start your business and how long have you been in the field?
A: I am Camaria Thomas, the founder, and general manager of Camaria School of Locs, Braids and Barbering Technology.  With more than 20 years of experience, I began my house-call business in 1997 and then in 2016 gave my first braid workshop.
I consider myself an industry leader who is dreaming beyond the Jamaican shorelines! I would like to expand my school to include distance learning on a global scale and give my business international exposure.
Q: Why did you decide to start your own business? What were your motivations?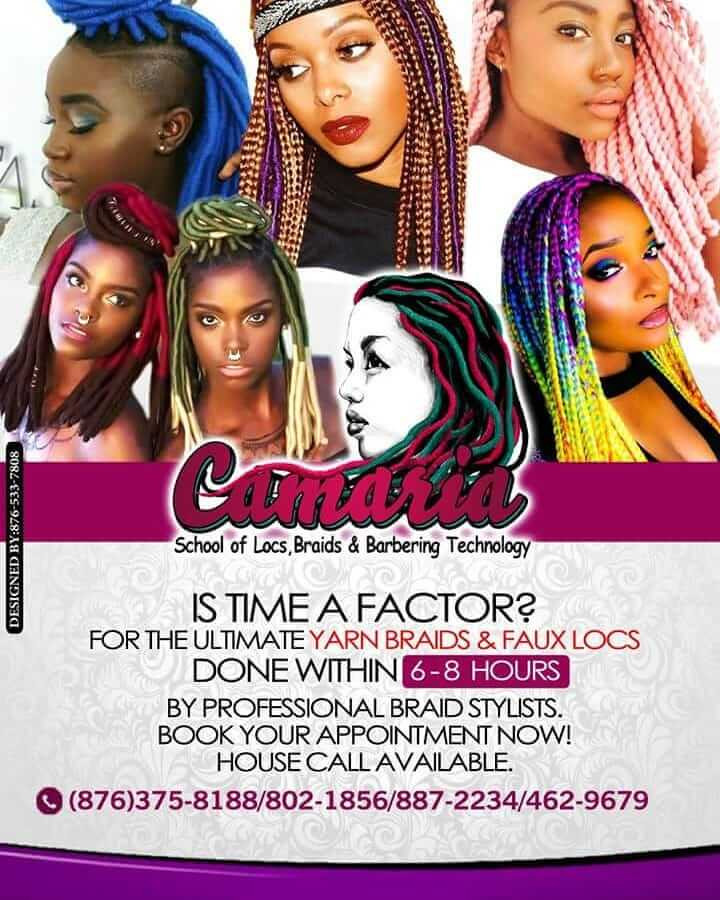 A: My business was born from my love for hairdressing, sharing my knowledge and as a solution to the high demand for hairdressing services and classes. 
Thanks to the positive support from my clients who would ask me to teach them braiding in their homes, I decided to take the initiative with courage and belief in myself to start the business.
Opening up my beauty school also meant that I could focus my passion for teaching in one place instead of seeking employment wherever the opportunity arose and the financial uncertainty that this caused.
Q: When you decided to start, how did you start? What has changed since your inception?
A: My business began by visiting clients' homes to teach them different beauty techniques.  I then began to offer workshops soon after.
Presently, we have courses that are certified and accepted by Kingston and St Andrew Municipal Corporation after having met a number of the regulatory requirements to function as a school.   
Q: How important do you think it is for small businesses to have a website and why?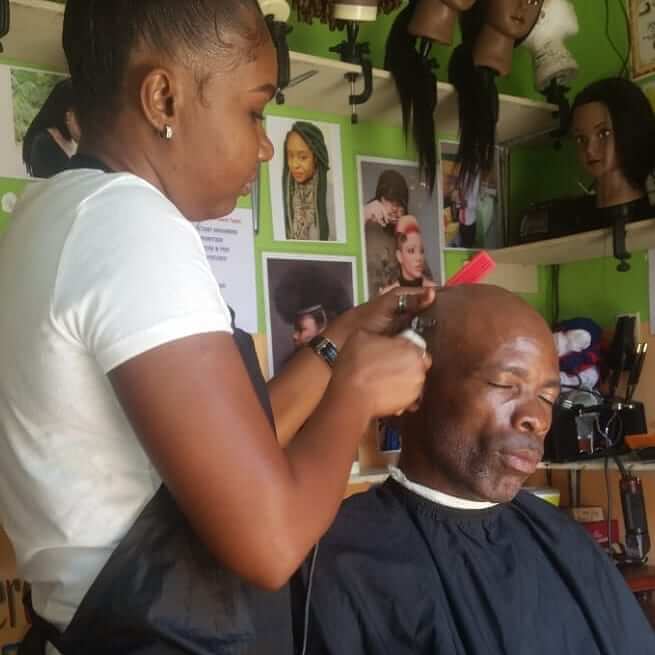 A: A website is very valuable for a business especially because technology is in a constant state of change.   
A week after creating Camaria Beauty School Locs, Braids and Barbering Technology website with Kolau, there was a significant increase in business. 
This means that the website is a multifunctional tool to create product and service awareness and provide market exposure.
Q: Do you think it is important to have your business on the internet? Why?
A: The Internet is the easiest way for businesses to connect with customers and clients and interface with other businesses. It is also an affordable way to achieve brand awareness.
When a business is on the internet, the capacity to gain vital customer data and their purchasing habits by doing digital market research is important.  You then can use this valuable data to create marketing strategies to increase business profits.
For me, the internet has positively impacted my business by consistently reaching my audience at an affordable cost.  Furthermore, it allows the distribution of the market share among competitors
Q: How do you advertise your products? Do you use social networks or other methods to publicize your products?
A: Active social media presence builds relationships and networks across the globe. Networking is about creating a profit-making business, sharing ideas and knowledge, interaction and learning. 
My business, Camaria Beauty School of Locs, Braids and Barbering Technology also uses traditional marketing methods including promotions, flyers, online directories to complement our social media marketing and branding strategies.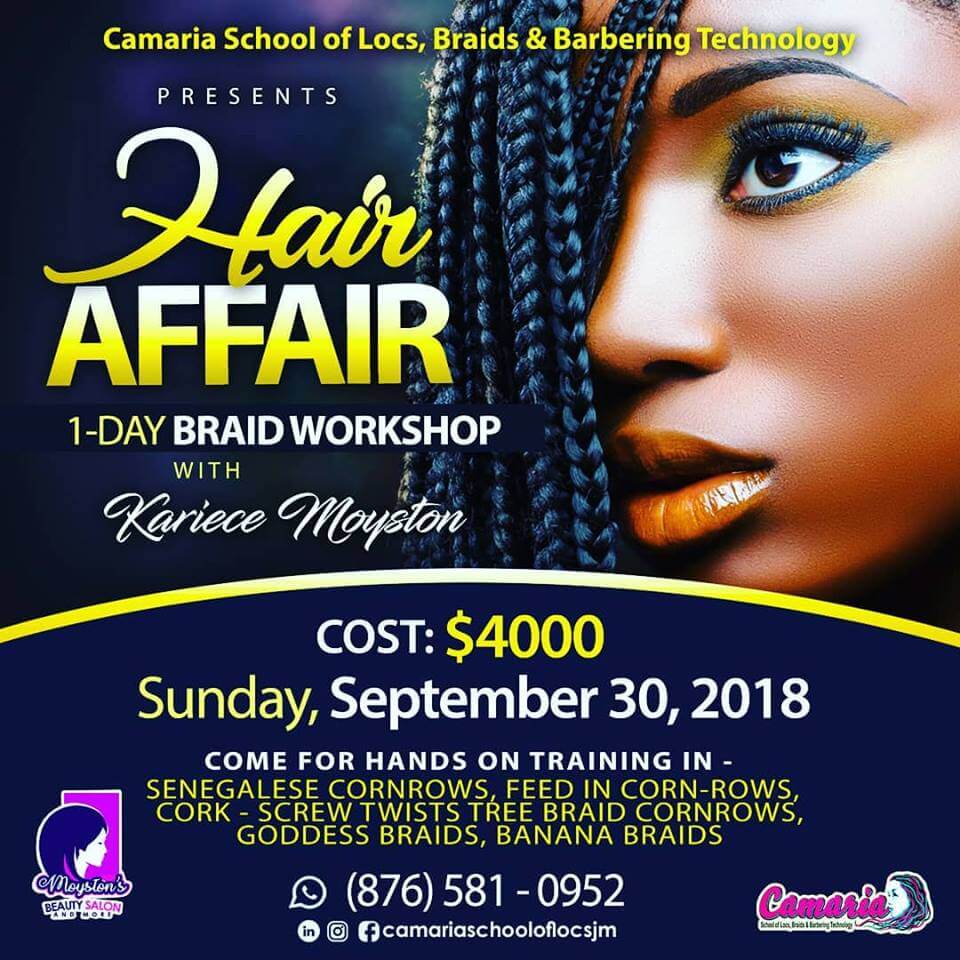 Q: How do you see your business in the next 5 years?
A: The business long term goals for the next 5 years include a variety of initiatives to continue to grow and share knowledge about beauty techniques.  These are providing the most experienced and knowledgeable staff to the schools' students, providing on-line classes and career development advice with the use of technology.
I would also like to add courses to the Beauty School's portfolio to include tattoo, body piercing, body waxing (skincare).
My plans also include the creation of a magazine or a book that specialises in African specific beauty needs including dark pigment beauty care, products, and lifestyle as there is little access to this information at present.
I am not only a teacher of locs, braids and barbering technology, but I am also a coach and an advisor for my students in their continued education as professionals to reach long-term success as beauty technicians and as entrepreneurs.  The willingness to take risks, to unlearn and learn and to have the gift of patience are my key tips for future business owners.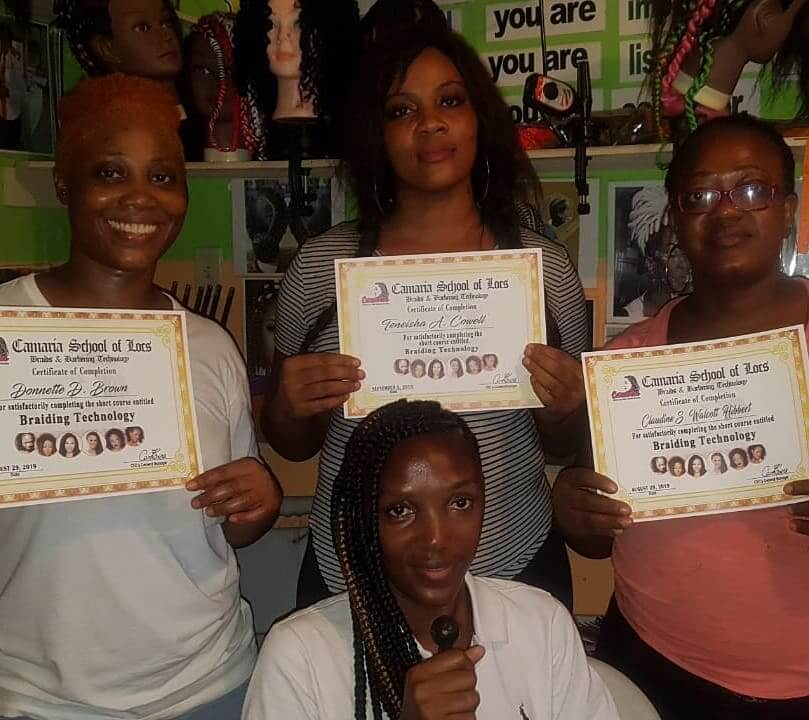 ---
Every week, we highlight a company from Jamaica, within the framework of the MSME Digitalization Plan, whose trajectory, achievements and experience are an inspiration to all of us. It is an honor and a privilege to be able to bring these great stories together and learn from them.