As part of our series of interviews in the MSME Digitalization plan in Jamaica, we would like to hear more about Develop Digitally Limited as our featured MSME company of the week.  
Develop Digitally is focused on assisting the agricultural sector through the use of blockchain technology and providing access to loans for Jamaican farmers.  The company`s core value is to assist farmers to become more productive and solve agricultural issues.
The company`s marketing strategy is fully on-line and it has a clear understanding of the added value of projecting the company through the web site despite the fact that they have a very particular customer base.
It was our pleasure to interview the company's owner, Varun Baker and to learn how he has successfully applied his knowledge of technology to create new opportunities for farmers to become more productive through access to financial support with his project, Farm Credibly.  
QUESTION: How was the idea of your company born?
ANSWER: I do general IT consulting.  At the moment we are focused on a very specific platform, and we are building on which is technology applied to the agriculture sector.  It is called Farm Credibly. We are focused on access to finance in agriculture and farmers especially. We basically do alternative credit scoring for farmers so they can have access to loans, micro-investments to help them become more productive.
Q: How does Farm Credibly work? 
A: While we do have a signup process on line the truth is most of our good performing farmers come to us via reference.  We reach out within the agricultural ecosystem here and we try to find out who are the productive farmers.
For instance, now we are looking at hot pepper farmers. So, we speak to agro-processors who create pepper mash and they have challenges every year because they can`t get enough hot peppers.  We ask them who their top farmers are, who are the most productive farmers. We ask different stakeholders; some give out awards every year to farmers. We use them as reference points to know who is productive and who would be more productive with access to capital.
At the moment, I know it is very hard for farmers to get a loan.  About 90% of farmers don`t have access to credits and loans. This is where we assist.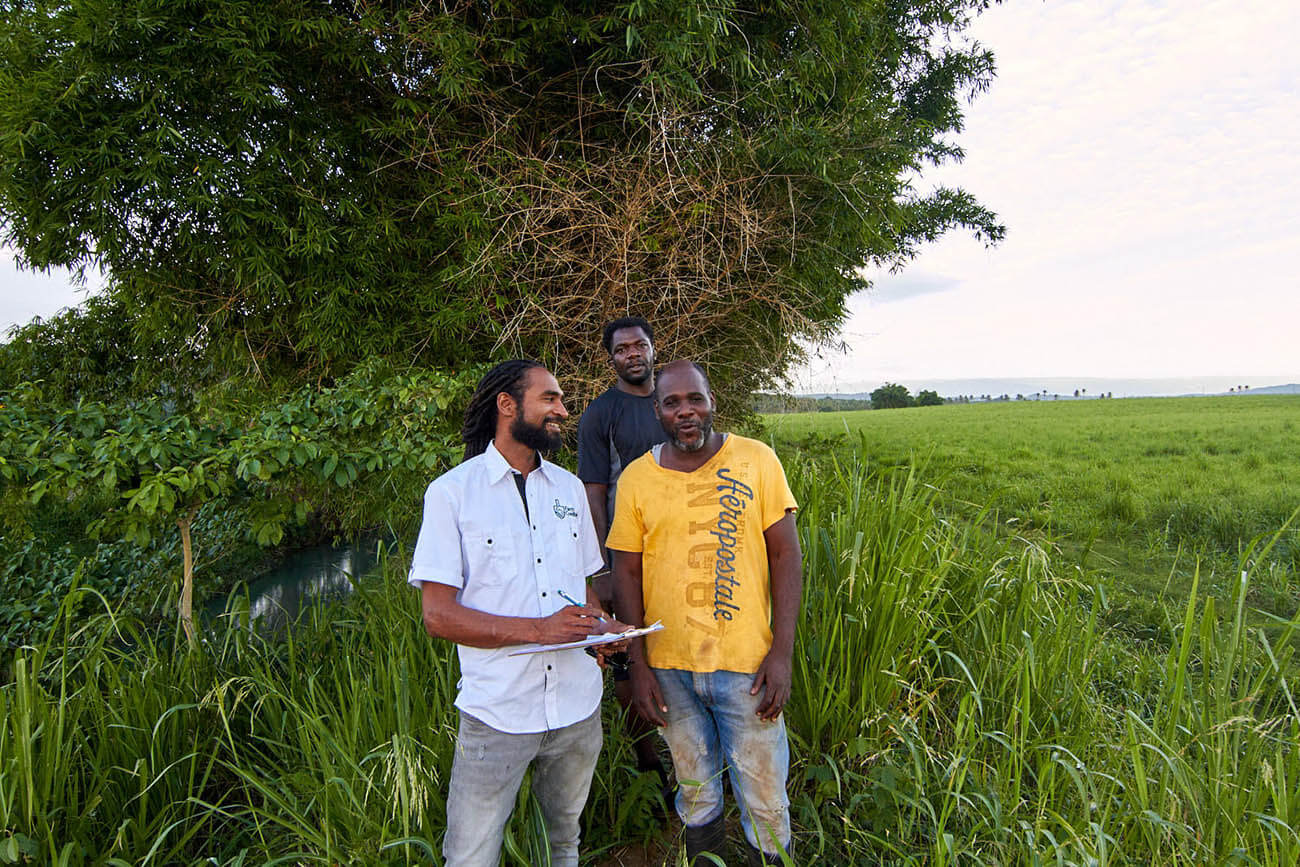 Q: Why is it hard for the agricultural sector to get loans?
A: Formal financial institutions consider the agricultural sector as a high risk. They don`t understand enough about the sector to be able to decide and make decisions so they just ignore the whole thing.
This is where we come in with a level of expertise so that loans can be processed and people who are doing the lending don`t have to have the expertise and knowledge about agriculture and farming. They can lean on our credit scoring which is based on validated points that the farmer already does business with.
Q: Is Farm Credibly open to all farmers?
A: This business is not about everyone and all the farmers.  There are 200.000 registered farmers in Jamaica and most of them don`t have access to loans and this is where we come in and can assist. 
Many of them are very productive and have very successful businesses but it is mostly cashed based. It is very difficult for them to access credit.
So we use technology to make this process easier.  Farmers can continue to do what they love which is farming and we have to build up a profile for them.
Q: How important are the farmers for the Jamaican economy?
A: Agriculture contributes to Jamaica in 7% of the GPD. That`s about 14-15% when you include the manufacturing that also depends on this.  It is a significant part of our economy. This is even bigger in other countries so I know that this is a challenge on a global level.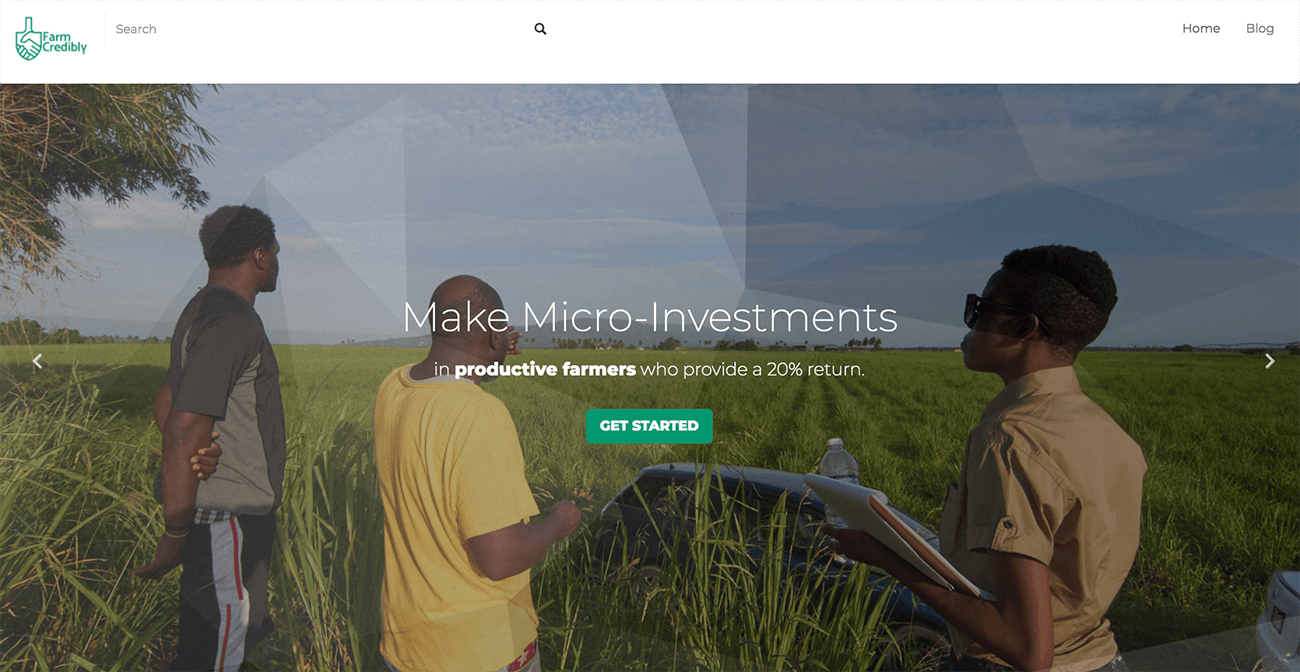 Q: How long have you been doing this particular business?
A: This project really got started in 2017 but I have been working in agriculture with technology that is my background for over the last 10 years.  So, I have had a lot of experience speaking to farmers. My skill set is really technology and software engineering.
Q: So how did you go from software engineering to agriculture? Did you have some type of interest or was it by accident?
A: Yes, it was interest. I co-founded a non-profit organization called Slashroots Foundation. It was a group of us and one of the first areas we decided to tackle on was agriculture and the use of data in agriculture so at this time we ran a very specific programme which was the theft of crops and livestock which is very common in Jamaica, unfortunately.
So, it is a very big problem to solve but it was a very good entry point for me and helped me to understand what our farmers really wanted and needed.  They would say that it was good that we are working on something but that was not their priority.
They told me that they needed access to markets and to finance. So here I am a long time later focused on these things.
Q: Tell us a bit about your business and your collaborators.
A: I am the founder and we have a team of about 5 who are mainly part-time consultants who work with us on a project basis. There is an administrative assistant who works with me and a project manager, a part-time designer and about 3-part time developers and we all work on projects together.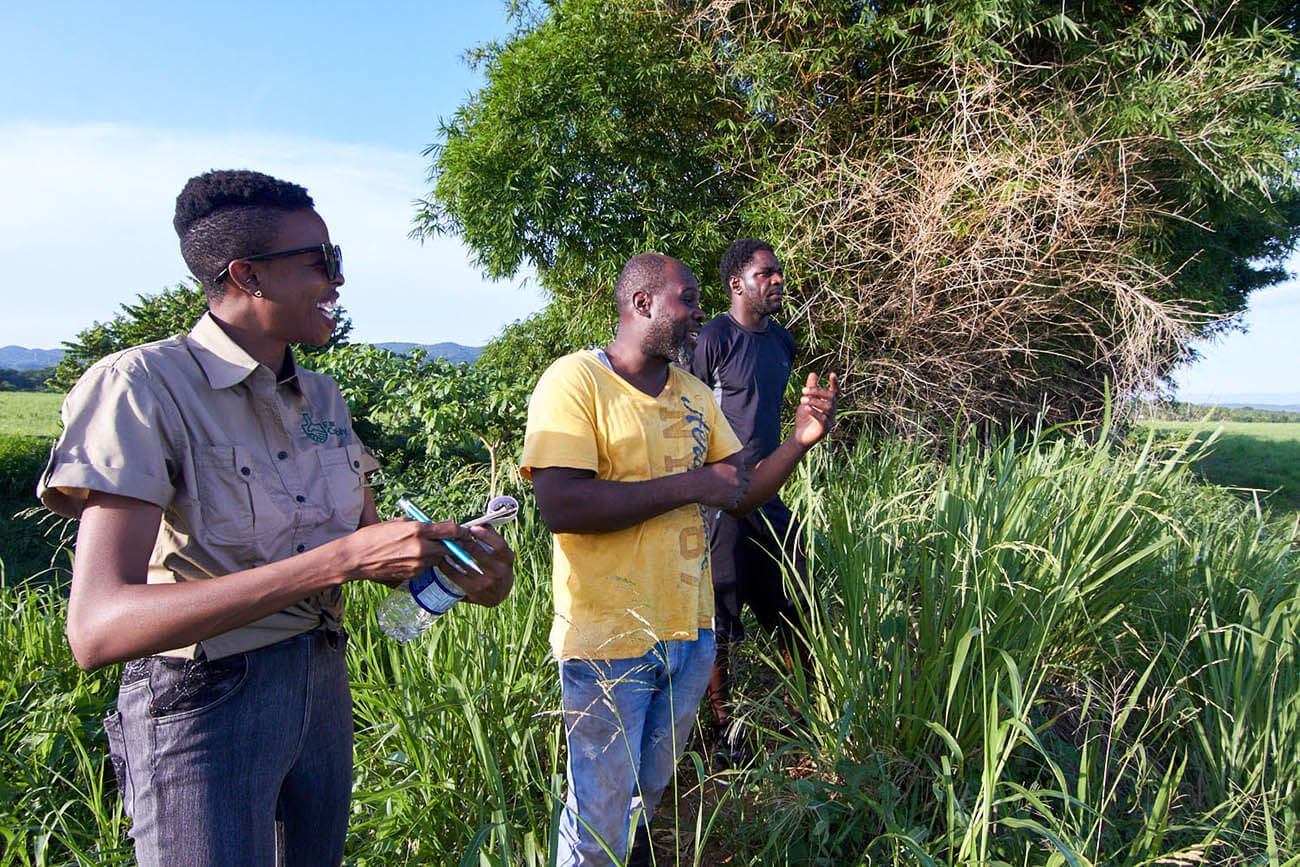 Q: Where is your office based?
A: We have one office in Kingston. Of course, we work in many different places. Agriculture is mainly outside of the city so we do a lot of travelling and we work from a few different locations when necessary. But our head office is in the heart of Kingston.
Q: Do you have any competition in this particular area or you are the only one doing that?
A: It`s a recognised challenge to tackle on an international level. In countries like Kenya, there are companies like Farm Drive that are doing it.  Specifically, with the type of technology we use, there are sometimes really big companies that are working on similar credit score algorithms and blockchain technology. IBM is a very strong contender when it comes to providing blockchain solutions and services.
Q: And in Jamaica, you are the number one?
A: In this very special category, yes I would say we are. There are other companies doing lending and offer fin-tech solutions to the agricultural sector.  
Q: Why would someone recommend you? Do you have something different that gives you an edge on the competition?
A: We have experience in this area and we have been building this product for some time now. So our credit scores are gaining interest in the ecosystem and people have really gotten on board with what we are doing.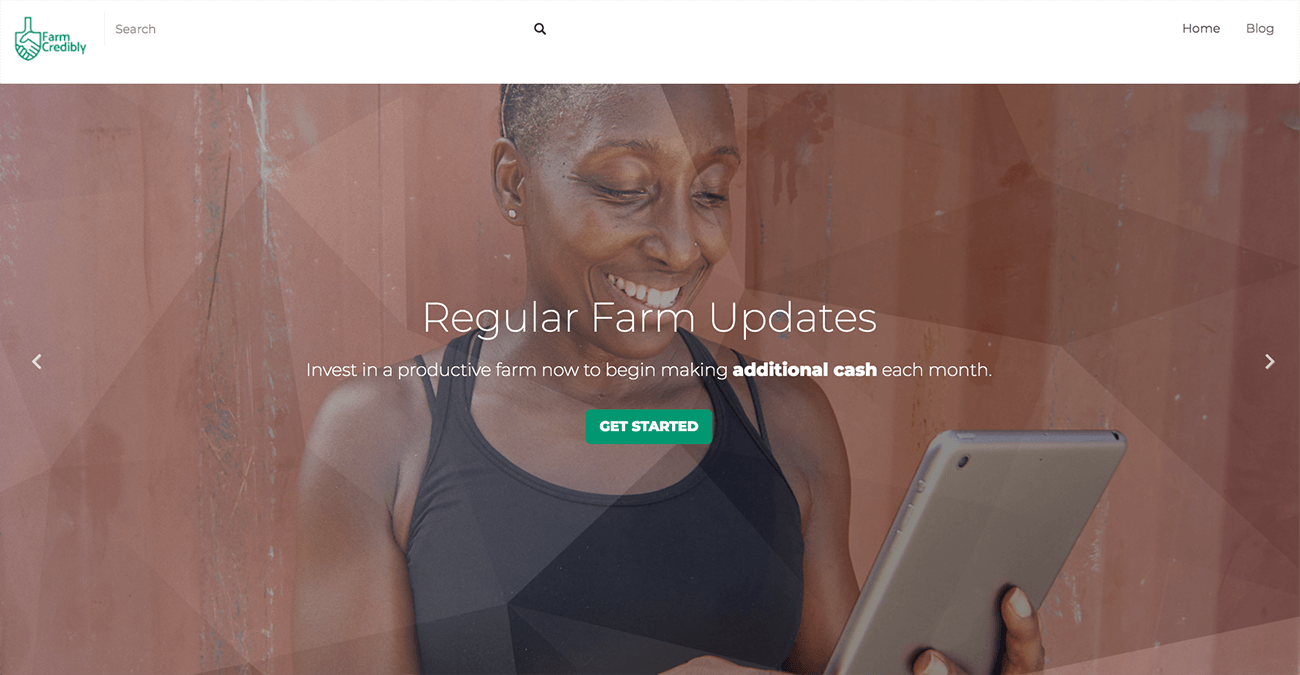 Q: What marketing strategies have you used since you started the business?
A: We are usually online in terms of reaching an audience and informing people about what we do. It`s a bit different than perhaps other companies you work within the sense that you are not offering a product to the entire world publicly. We have a very specific customer base that we are looking at.
So we aren`t really pushed out in terms of Google ad words doing online advertising. But, it is entirely online. If we end up in the newspaper here and there, it wasn`t because we wanted to advertise there, it was because of journalism.
Q: Based on your experience, what would be your top three tips you would give to maybe a new generation who wants to become a business owner, start their own business, or is in the process of a startup.
A: Definitely, get online, establish a web presence and get your products out there. Reach out to your customers. That is really what is going to matter, whatever you do.   If anyone would like help during this process, they can contact us and we would be more than willing to assist. 
But definitely get on line. Kolau is a great service in that sense. It is very straight forward and is a really easy way to get a web site established.
Q: What do you feel is the best way to build customer loyalty?
A: I think that it is closely related to value. You have your own brand identity that customers are attracted to. If you want customers to be loyal, you need to show this by giving real value and that you have a level of credibility to yourself as well. 
I think you gain their trust in some way.  I think these are the strongest ways of having a good track record.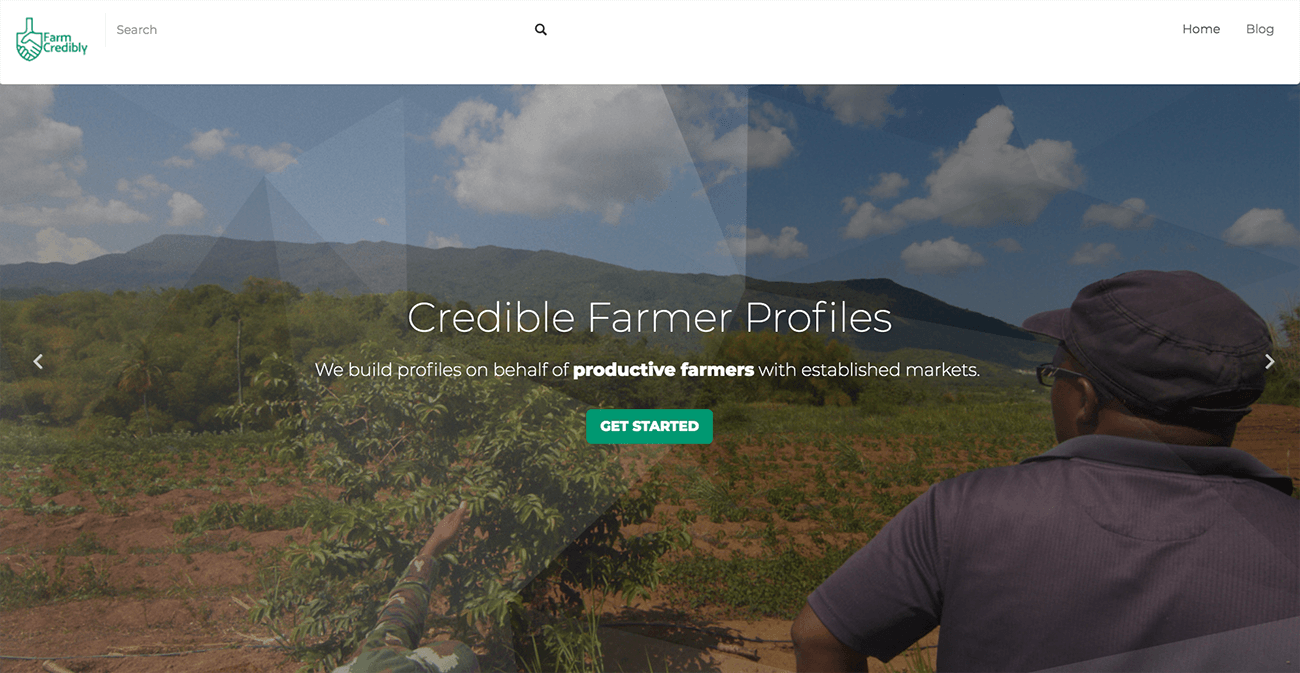 Q: What do you most enjoy about your business?
A: Well, I like that even though it is tech-based, it also involves a lot of going out into the field and being in contact and communicating with real people rather than just being attached to a computer.
It is also about learning and rewarding to see how productive the food sector really can be. It is great from that perspective too.
Q: Where do you see your business in the next 5 years?
A: We would like to go beyond the Jamaica shores and grow the market.  I have travelled a bit and I have recognised that there are markets with similar challenges and that are much bigger than Jamaica.
I look forward to improving our own track record and gaining the loyalty of our customers firstly in Jamaica but expanding beyond too.
Q: Do you have even motto that you live by?
A: We are making productive farms more productive.  This is one of our core values. That sums up the main driver behind our business. 
---
Every week, we highlight a company from Jamaica, within the framework of the MSME Digitalization Plan, whose trajectory, achievements and experience are an inspiration to all of us. It is an honor and a privilege to be able to bring these great stories together and learn from them.