To start our series of interviews as part of the MSME Digitalization Plan in Jamaica, we are highlighting the MSME company of the week: WellSpring Raw Juices. Not only is this company a local business selling healthy food, it is also promoting a healthy lifestyle brand to support their community's need for more nutritious dietary options.
WellSpring is a wellness company headed by founder Lloyd Graham and his son Matthew Graham who leads their Social Media Marketing and Product Optimization department. Together, they strive to offer top-quality fruits and vegetables to create 29 different raw juices on a daily basis. They use locally-grown produce from the farming community to ensure quality while supporting local infrastructure.
It was a pleasure to interview Matthew and learn how he and his father grew their business to where it is today. The company is a great example of how a strong belief can be turned into a passionate and healthy business that will not only be profitable but that will also benefit a loyal and growing customer base. 
QUESTION. Matthew, how was the idea of creating WellSpring Raw Juices born?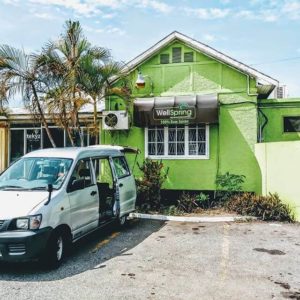 ANSWER. WellSpring is a brand that started two years ago when we took over a company that has been in existence for more than 20 years. My father is a vegetarian and we practice and live a healthy lifestyle, so when we saw an opportunity to take over the brand and then apply some of our expertise into improving it so that people have good nutrition, we didn't think twice.
Until recently, we have not done any advertisement or marketing, yet we have two branches in our business communities in Kingston and there are many Jamaicans that choose to have a proper healthy diet.
For the last three, four months we have settled a little footprint. We have applied technology to our business, we have started to optimize the business in terms of getting it out and having a digital footprint so that people can access information about our products. In general, just to make it more convenient for our consumers.
Q. Did you see a trend toward vegetarian diets when you decided to start your business?
A. More than a trend. What we saw was that people were seeking healthy alternatives. We wanted to be something consistent, we wanted to be a part of a lifestyle that they live, to make it possible. More so, it is a challenge that Jamaica has been facing; it is not easy to access convenient healthy alternatives consistently. That is a problem that we seek to address by having a brand that is trustworthy with a reputation that has been built on its own with the right attention to ensure that all our products are the best quality. Our customers love us for that, so we keep that in the center of everything we do. Every single day. 
As a Christian company with the beliefs we have set in place, we just do what we feel is the right thing to do which is create a healthy lifestyle and make good from that. We believe our consumers can do the same.
Q. What makes your company different from your competitors? 
A. First, we provide the best quality. I mean, we try our best to keep the standards up, regardless of the challenges that we face in terms of access to goods, maintaining exceptional quality. 
We do a very interpersonal process with all the products that we have. Our foods are practically handpicked in order to make the best juices that we can. Everything comes from our organic farm so we can ensure our products' quality.
Q. What do you think is the secret to your company's success?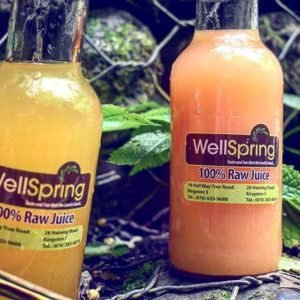 A. I think there are two aspects of the company that allow us to be successful. The first is that we have very good products and we are very proud to say that because we do our best in ensuring that they are the best. 
The second aspect is that we stick to our principles and we ensure that we stick to them regardless of whatever challenge we might face. That is our uniqueness. Our customers know that at the end of the day, whether it is a stormy day or a sunny day, they will get the best juices that they can get, the best healing food, proper nutrition and always an open door on a daily basis to get consistent nutritious, healthy alternatives.
Q. Based on your own experience, what is the best marketing channel to attract new clients to your business?
A. Well, this is why we got into Kolau. As I said before, we have recently had our digital footprint set up. We have our Google Business profile, our website (under construction) and we do social media promotion and marketing. 
WellSpring has been growing mostly organically because, as I said before, without paid advertising and yet we have a wide range of customers across the island. 
So, when we did start to push WellSpring out to get people to know that we are going to be more convenient, give them better products and easier access to the things we provide, then, it just naturally grew. I think it had a lot to do with how we positioned the company. 
Therefore, I think the best way to attract customers is by having an attractive digital footprint and best possible quality products.
Q. What strategy or strategies do you use on social media?
A. I call my social media strategy "life experiences." We showcase people enjoying and utilizing our products. We showcase our farm and the things that we produce and we send our message across so our potential clients get to know we are here in different ways. On a daily basis, it is all about interaction, speaking with our customers and communication in terms of what they need and what we can provide. Customers really appreciate that. We have been growing on social media platforms so far and it is something that we are grateful for and something we want to build on.
Regarding the social media platforms we use, we have Facebook and an active Instagram account. I think Instagram is a very good platform as it is able to reach markets better than other platforms, simply because it is visual and people love to see things for themselves.
Q. Are you using a specific strategy to retain your customers?
A. To retain our customers, in terms of maintaining a good relationship with them, we have our customer relationship management platform in which we integrate our social media channels and our stores. That tool allows us to communicate with our customers, to get to know their preferences, their feedback and also allows us to provide them with a better service as they give us reviews.
We do social media ads, business cards, flyers and all that stuff but it costs a lot in terms of design, product development and product optimization. The good thing is that we have mobile apps and platforms that we are able to use, like Spot+, Canva, My Quick Video to create the content that we need. You need to offer good content as a brand because once you have the information in place, people will choose the best service and the best quality product that they find. So, what we do is provide the best quality and information so they can know what the best benefits are.
Q. What advice would you give to a startup that is in their beginning stages?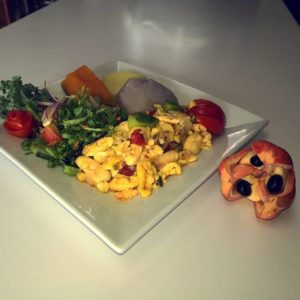 A. I would advise them to use Google and ask random questions no matter what the problem is or whatever challenge they need to overcome to ensure that their brand can be ready for the worst. I encourage anyone just to ask these questions and the answers will come in the form of information, apps or content. So, I would just appeal to anyone's real curiosity in terms of learning and getting the right information to get their brand ready for the worst situations.
Q. Finally, what do you think will be the best way to win customers in your industry in the next few years?
A. In the next three to five years, what I can see would definitely be a phenomenon is access to goods and access to good customer service. The more convenient you can make your brand or your product, the more people come to you. And I believe the more information that we have, in terms of educating our consumers, will lead to better relationship management. All we do is done to get consumers. We want people that have healthy lifestyles so we know what it takes. People are on their phones and computers every day so if you get to them there, that is the first way to attract them to you and that is just a principle that I believe. 
All businesses should adapt and ensure that they have a proper digital footprint with their proper marketing strategy, even a basic marketing infrastructure is better than none. My father would always tell me that a push plan is better than no plan. I believe that a small plan to market your business is better than not having a plan to market it at all. So, for the next three years, I believe that special delivery services, convenience to goods and access to information will be the best ways to attract new customers to your brand.
---
Every week, we highlight a company from Jamaica, within the framework of the MSME Digitalization Plan, whose trajectory, achievements and experience are an inspiration to all of us. It is an honor and a privilege to be able to bring these great stories together and learn from them.