Are you a photographer or are you considering dedicating your life to photography? If you are, you know that doing so is the same as starting your own business. This means not having an hourly wage or guaranteed income. Living with the uncertainty of whether or not there will be a new project tomorrow is part of your everyday life and not everyone is willing to face that. However, using some marketing strategies for photographers can allow you to attract and retain customers making your work life more bearable.
Nowadays, a professional photographer must also deal with the unstoppable democratization of photography. According to InfoTrends, reflex cameras have become more affordable, the Internet has made some professional photographic techniques available to everyone and smartphones with high-performance cameras help everyone take great quality photos. In fact, 85 percent of all photographs taken in 2017 were captured with smartphones.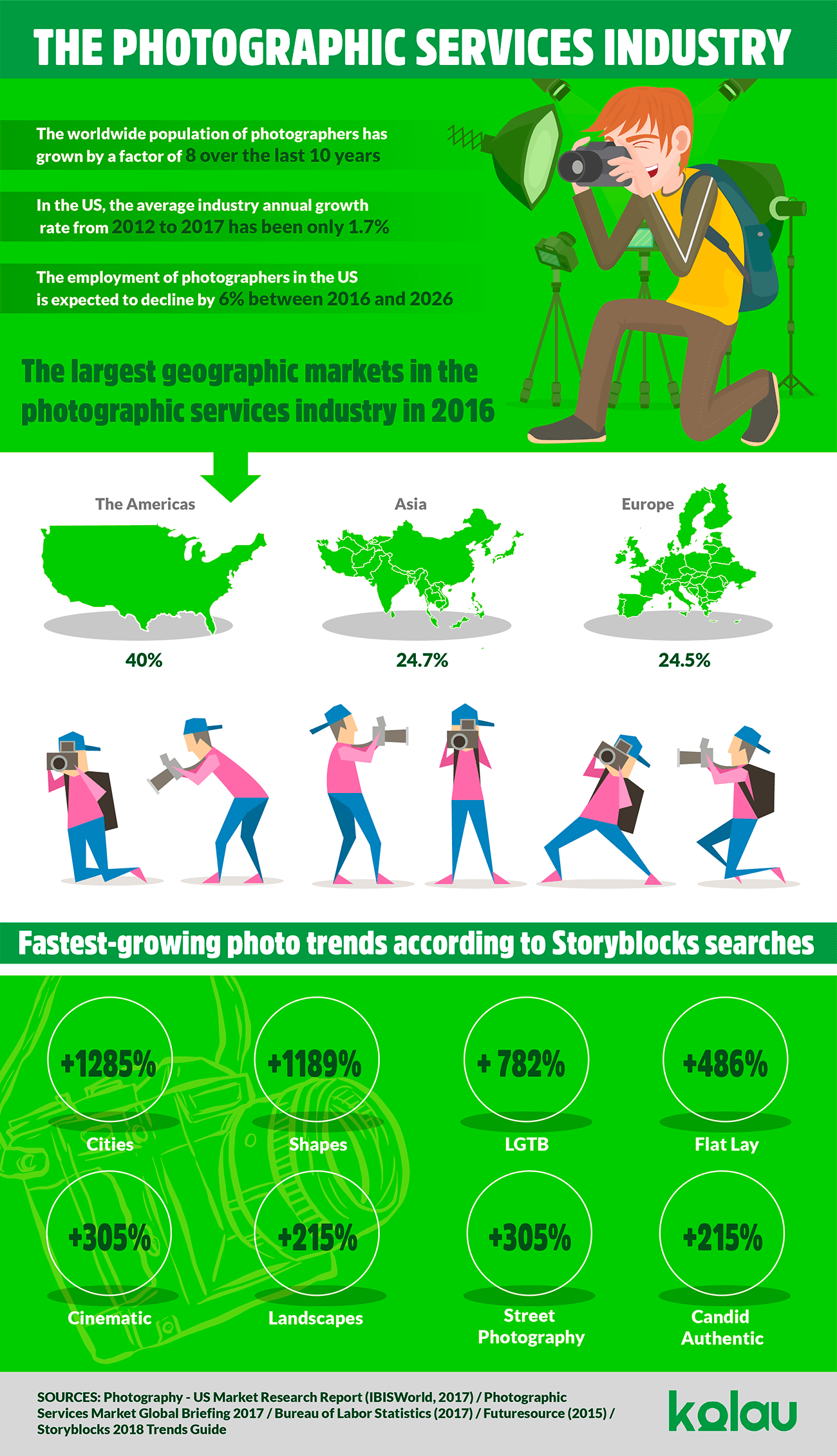 In an industry dominated by amateurs in which competition is increasingly high and the demand for professional photographers increasingly low, the profitability of your business will depend mainly on four factors: your location, your potential customers, your charisma and your marketing skills. In this post, you will find five marketing ideas for photographers that will help you achieve that fourth factor.
#1 Focus on a Niche Market and Become an Expert
Although the idea of ​​limiting your market seems like a risky decision, specialization can help you reduce your competition, increase your reputation, show potential clients you're an expert in your field and prove that you're an authority in your area of expertise. You can also reduce costs, find adequate customers, design a marketing strategy focused on a specific target and establish higher prices to increase profitability.
"81% of consumers will pay a premium for industry experience and industry-specific solutions. " (ITSMA)
Taking on a niche doesn't mean you should become an expert photographer in weddings, advertising photography or portraits—these fields are too generic to be considered a niche. For example, instead of wedding photography, you can specialize in gay weddings. Similarly, you can specialize in industrial aerial photography or portraits of people with pets, as is the case DY Rafaeli Photography.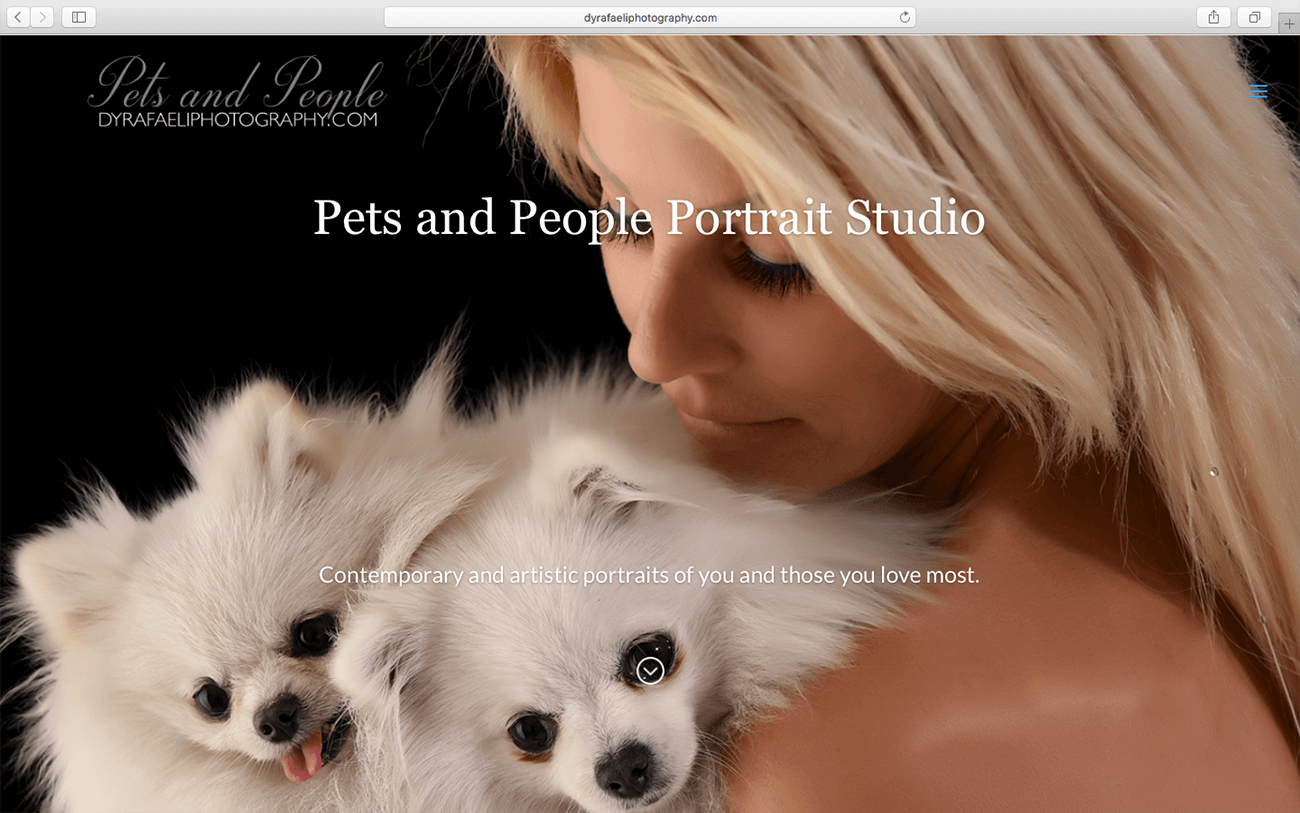 It's about focusing on a specific audience within your specialization and designing your communication and marketing strategy around the needs of that target audience. According to a survey carried out by ITSMA, 48 percent of consumers would rather consider a provider who personalizes their marketing when looking for someone to address their specific business needs.
Steps to Define a Niche Marketing Strategy
Investigate to find the most profitable niche:

While the criteria to choose your niche would first be your own preferences as a photographer (what you are most passionate about), analyzing the market and being up to date on the latest trends will allow you to discover which types of photography are the most in demand and if the option you are considering is going to be profitable or not.
Define your buyer persona:

According to

Tony Zambito

, creator of the term

buyer persona

and founder of the Center For Buyer Insights,

buyer personas

are archetypal representations based on the investigation of who the buyers are, what they are trying to achieve, what goals determine their behavior, how they think, how they buy, why they make purchasing decisions, where they buy and when they decide to buy. To obtain this information you can carry out interviews, either individually or in groups, with your clients. If you do not have clients yet, use logic and try to put yourself in their shoes to answer the questions mentioned. Below you can see an example of the buyer persona definition: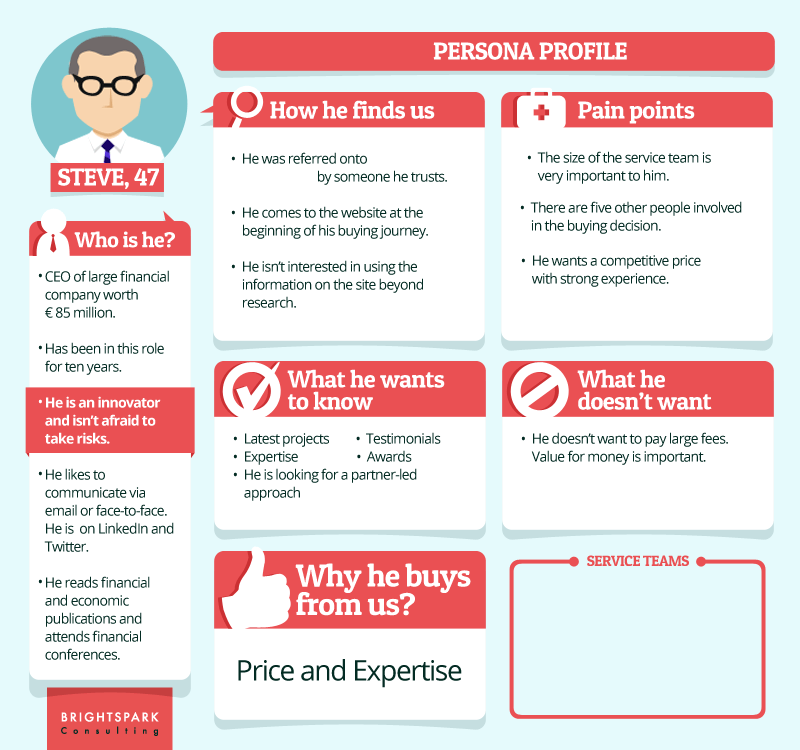 Image credit: Brightspark Consulting
Redefine your business plan:

Put your ideal customer at the center of everything you are going to do. Refine your marketing message to suit the tone and language of your ideal buyers and think about how your content can respond to their concerns or needs and help them solve their problem. Finally, try to offer the customer an experience that best suits them. For example, if you target elderly people, they will probably prefer to contact you by phone rather than email or chat.
#2 Optimize Your Website and Make it the Center of Your Strategy
Your website should be the central element of your marketing campaign. It should serve as a link between all the online communication channels that you use: social networks, online advertising, emails, etc. In addition, according to the AMIC, the weight of the information found on the website of a company or organization in the purchase decision process corresponds to 76 percent of their business.
Given this relevance, a marketing plan for photographers should include creating a responsive website that adapts to mobile devices (Google started penalizing websites that are not responsive in 2015). Your website should be well-structured, optimized and focused on conversion, sales and loyalty. The following are some tips for you to successfully build and position a website:
Your website is your portfolio, so use a visual design:

Since photography is purely visual, the appearance of your website should be the same. A client who wants to hire you will want to see what you can do with your camera not read about what you can do, so try to highlight your photographs. For this, it's best to use a

portfolio type premium template

when designing your website with WordPress. There, the images are usually the focal point of the website. A homepage with a full-screen slider where your best photos are displayed like a slideshow or as a mosaic showcasing your most eye-catching works will capture the attention of your visitors and help them decide if they like your style or if what you offer doesn't fit what they are looking for.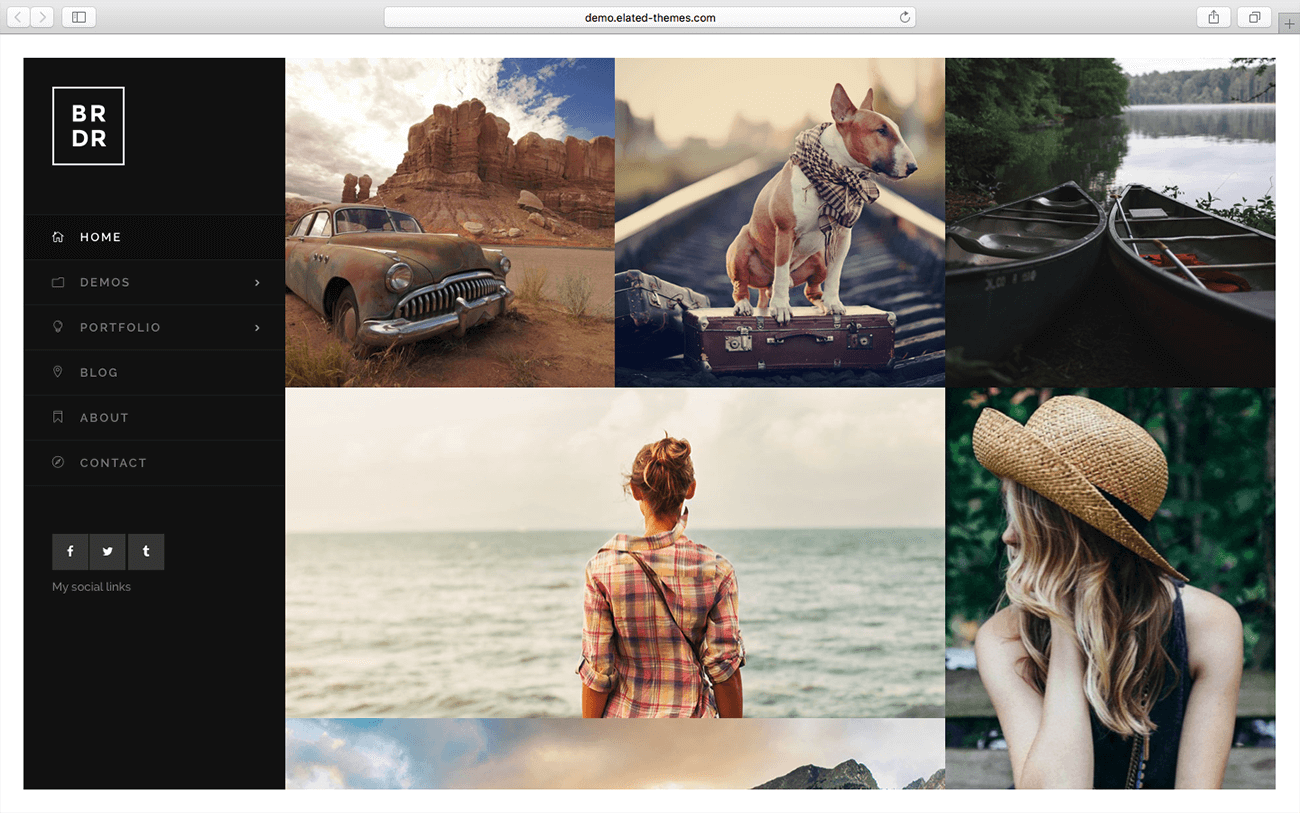 Choose the right keywords to attract relevant traffic:

Think of the words that describe your services that your ideal clients would search for on Google in order to find you. To find ideas, you can use Google's suggestions and the related searches that appear at the bottom of the results pages. Make sure that they have high search volumes and low competition. Tools like

Google AdWords

Keyword Planner

, which you can use for free if you create an AdWords account,

Moz

or SEMrush will allow you to see how often users are searching for your keywords and what level of competition they have while discovering other related keywords, too.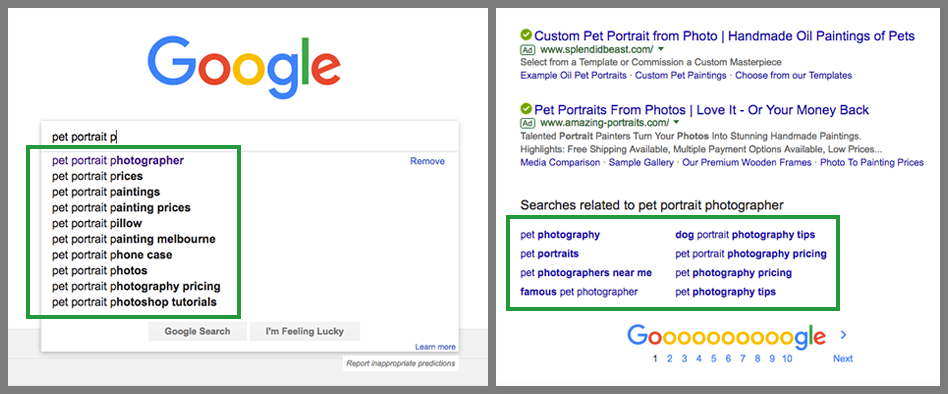 Optimize your website for SEO:

Place your keywords in the title and subtitles of the main page. If your website has several pages, do not repeat exactly the same words on all the pages. This is considered "

keyword cannibalization

" and will affect your positioning on Google. You should also place keywords in your meta tags—the summary that appears on Google search result pages when your website is shown—and in the titles and "Alt" labels of all the images that you upload.
Link your website to all your marketing channels and make it easy to access:

Put it as a link in the signature of your emails, share it on your social media profiles and in your publications to generate inbound links. This will also help the positioning of your website. Add it to your business card with a QR code, too.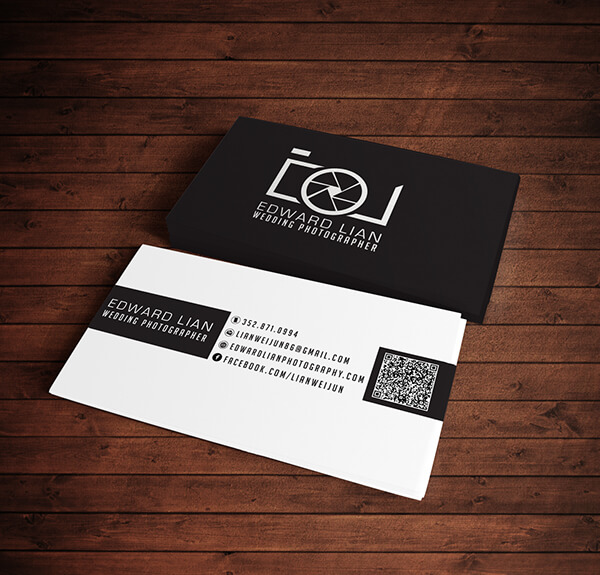 Image credit: Daylen González
#3 Create an eBook or an Educational Guide as a Lead Magnet
According to HubSpot, approximately 96 percent of your website's visitors are not yet ready to buy—a shocking number, really.
To avoid your website becoming nothing more than a portfolio with a contact form that your visitors forget once they leave, offer them something in exchange for their name and email. This is called a lead magnet. Leads are users who have decided to give you their contact information. As you collect leads you can build a database of potential customers who, if you can establish a good relationship with, may end up requesting your services.
For example, if you are a photographer specializing in baby portraits, your main target will inevitably be new mothers who want to immortalize the first stages of their child with high-quality photographs. Focusing on this target, you could create a downloadable eBook like "Basic Digital Photography for Moms" in which you offer valuable educational content in exchange for their email address.
Magazine Mama offers several resources and templates that can be useful to get ideas to design your own lead magnet.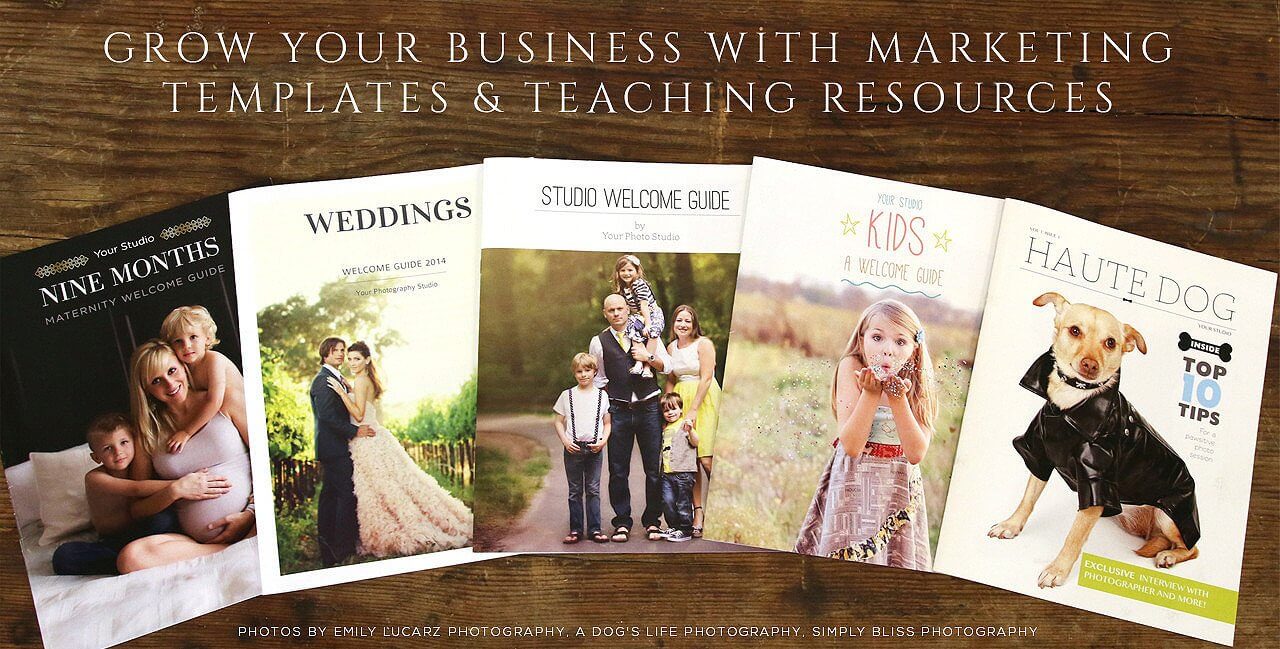 #4 Collaborate with Non-profit Organizations
Donating photo sessions to non-profit organizations that have a good online presence and whose activity is related to your photographic specialty can be a good way to get more visibility, place relevant inbound links that improve the positioning of your website and add value to your brand by contributing to a social cause.
For example, Furry Photos, founded by the Singaporean photographer Nicholas Lee, specializes in pet photography and collaborates with several animal shelters offering free photo sessions. Lee added a section on his website where he shows his work and links to the organizations with who he collaborates. Through simple but emotional text and a picture of a tender kitten in the header, he manages to convey his vision and the value that this practice brings. His photographs help abandoned animals find a new home quicker, too.
It is about reaching an agreement with the organization(s) in which you offer them your services free of charge or at a very low cost in exchange for them mentioning you and linking your website and/or your social profiles whenever they publish your photographs. If possible, always add a watermark to your photographs with your logo to ensure that your brand is always present.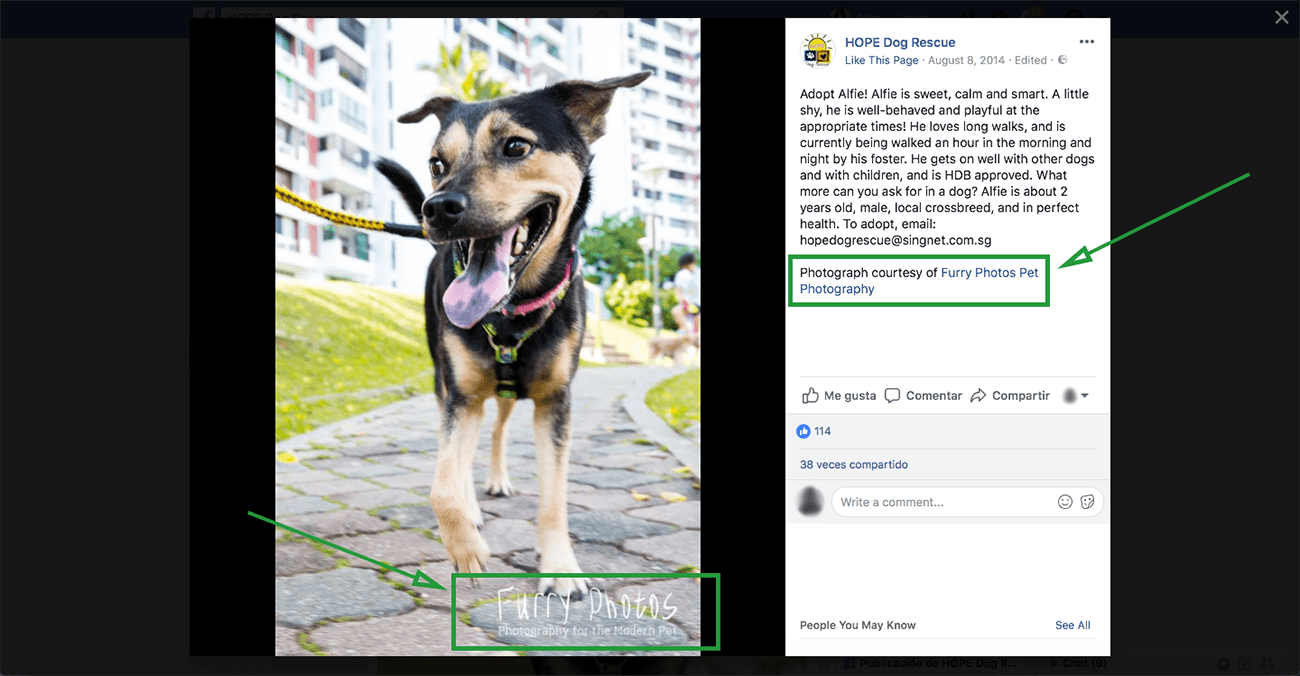 #5 Take Advantage of Social Media
According to Social Media Examiner's report on the social media marketing industry, 89 percent of marketers say that their activity on social media has generated more exposure for their businesses. Social platforms are a perfect channel for the acquisition and retention of customers while also offering you the chance to create a community of followers for your brand. Once established, they will be continuously exposed to your messages and business.
A marketing strategy for photographers on social media shouldn't ignore the most visual platforms: Instagram and Pinterest. Convert your social media profiled on those platforms so they become your portfolio. Like this, they will be an additional way to spread your work. Facebook and Twitter, on the other hand, are perfect for creating links to your website and viral, shareable content. You should keep in mind that the second has a strong immediacy component as the content disappears quickly when it loses relevance.
Here are some ideas you can apply to your social media strategy:
Give away a free photo session on your social media:

Contests and draws are a good way to increase your number of followers and get leads. You can raffle off a free photo session among all users who comment on a photo, write a post through a specific hashtag or even register to through a form leaving their name and email.
Send low-resolution images to your clients:

If your customers post your photos on their social media and mention you, your work will reach a wider fan base and gain more visibility.
Convert your Instagram profile to your portfolio and use popular hashtags to give your photos visibility

: You can publish your best work, photos depicting the making of your photo sessions or even photos or videos of yourself on Instagram so your followers can put a face to your name and be able to connect more with you on a personal level. When you publish your photos, mention your clients. This is especially beneficial if they are companies because they will love that you're sharing their brand. Also, look for the most relevant and popular hashtags about photography and try to use the ones your target audience participates in so your photos gain visibility. Tools like

Hashtagify

,

RiteTag

or

Keyhole

can help you find the best hashtags as they provide you with information about their popularity and their audience. They also suggest ideas for new hashtags.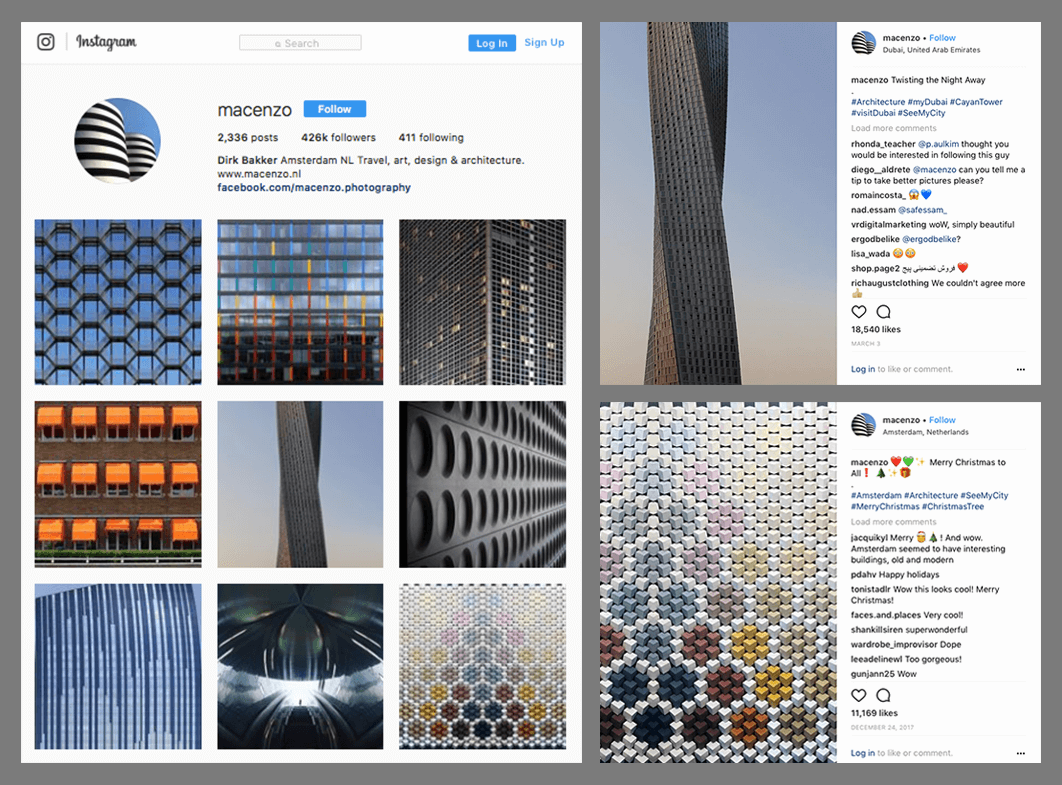 Link photos from your website to Pinterest and group them in several boards according to the theme

: If you "pin" the photos that you uploaded to your website and categorize them into boards, they can be repinned creating more possibilities for users to visit your website. You can also create boards with third-party content that your followers and potential customers will find valuable. For example, infographics about photography, ideas for clothing or costumes for photo shoots, places or spaces to take photos, etc. are all shareable content that will help you attract potential customers.
Ask your satisfied customers to leave a review on your Facebook page:

According to Marketing Land, 90 percent of consumers say that positive reviews influenced their final purchase decision.

Facebook is the second place (after Google) where users usually read reviews so make sure that your satisfied customers leave a review on your fan page with a rating of four or five stars. This way your brand will exude more confidence and help your potential clients decide whether or not to get in touch with you.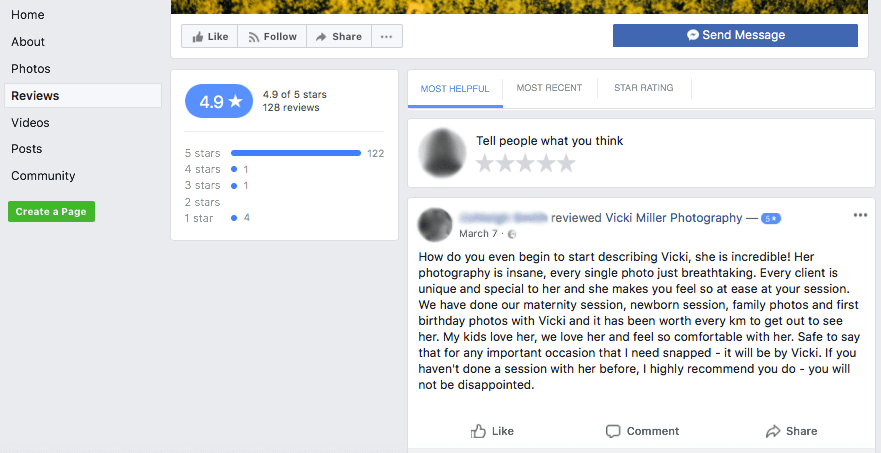 Give a gift to your customers in exchange for sharing your posts and page on social media

: For example, you can give them a free printed photo from their last session in exchange for sharing, retweeting or repinning your images on Facebook, Twitter or Pinterest.
Do you think these marketing strategies for photographers sound useful? If you still want more, you can also take a look at Email Marketing for SMEs to find a guide to convert your leads and retain your customers through sending emails.
________
Kolau is the easiest way to rank your small business on the first page of Google. Start owning your small business online presence today! No marketing knowledge needed. No agencies required. Now you know, now you can.
Be sure to subscribe to our blog for more articles like this!