[COVID-19] To help mitigate COVID's impact on small businesses, Kolau is waiving the fee to create a FORBES™ Award-Winning website with e-commerce enabled.
---
Knowing your ideal client is key to promote specialized wood products. But finding a good niche, committing to it and trying to craft a unique product is arguably even more important. Kolau interviews Leigh Spencer—co-founder and managing partner of Alabama Sawyer (Alasaw), a specialized wood shop in Alabama, United States that designs modern, environmentally sustainable furniture and home products from fallen trees in the Birmingham, Alabama area.
The company was recently named one of the 2018 American Small Business Champions. Spencer discusses what it takes to co-own and operate such a specialized wood shop and which marketing strategies have worked better for them.
Your company is one of the 2018 American Small Business Champions. Why do you think you've received this prize and what makes your business unique?
I think we got the prize because we have shown a commitment to building our business. We strive to improve our marketing, but also operations and our finances. I think that we've shown the world that we see our business as coming from a lot of different angles. We have our marketing story, but we understand that building our business is more than that. So, given what was sort of the prize, I think that they knew they needed a business that saw that there are many pockets surrounding a business, not just a good product, not just good marketing. You have to understand that there are so many things that make it successful. So, I think they were attracted to our commitment to all these things.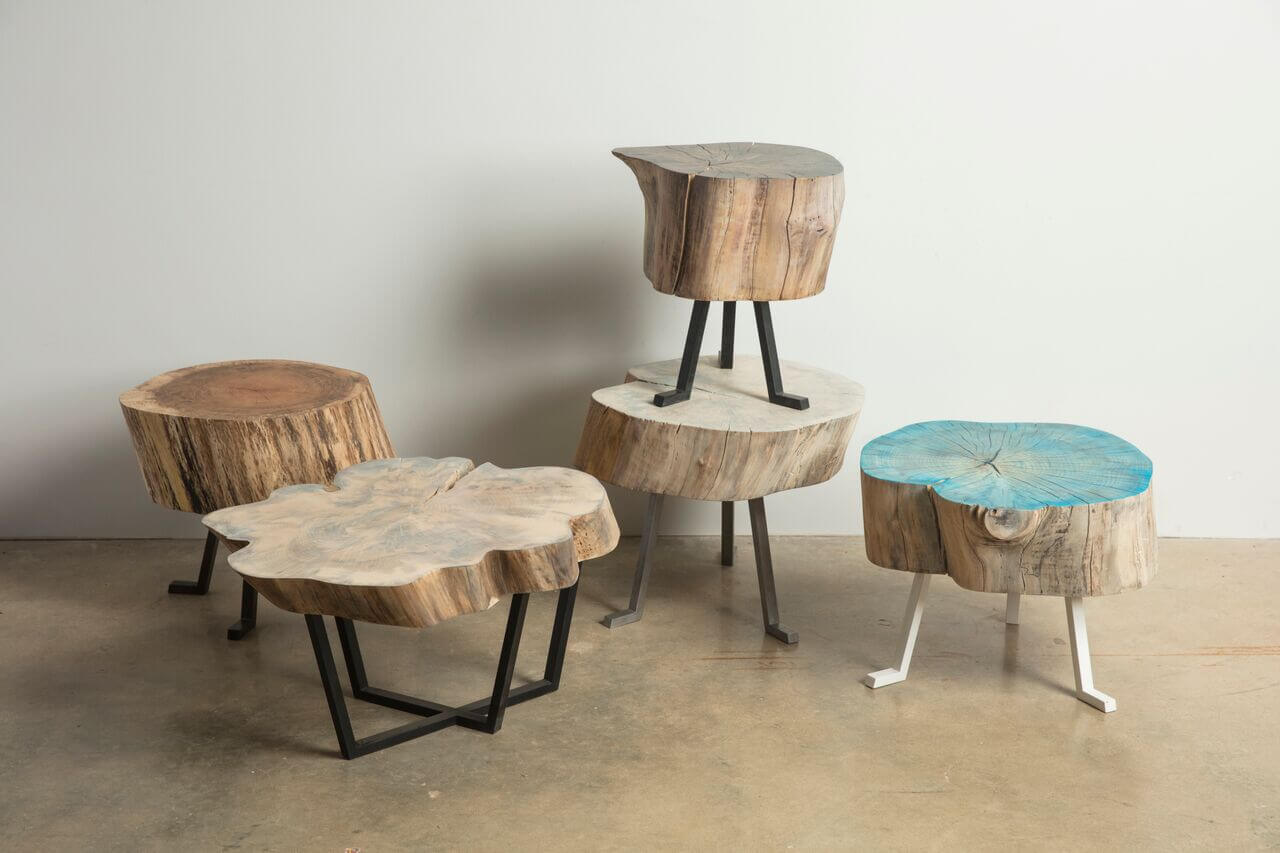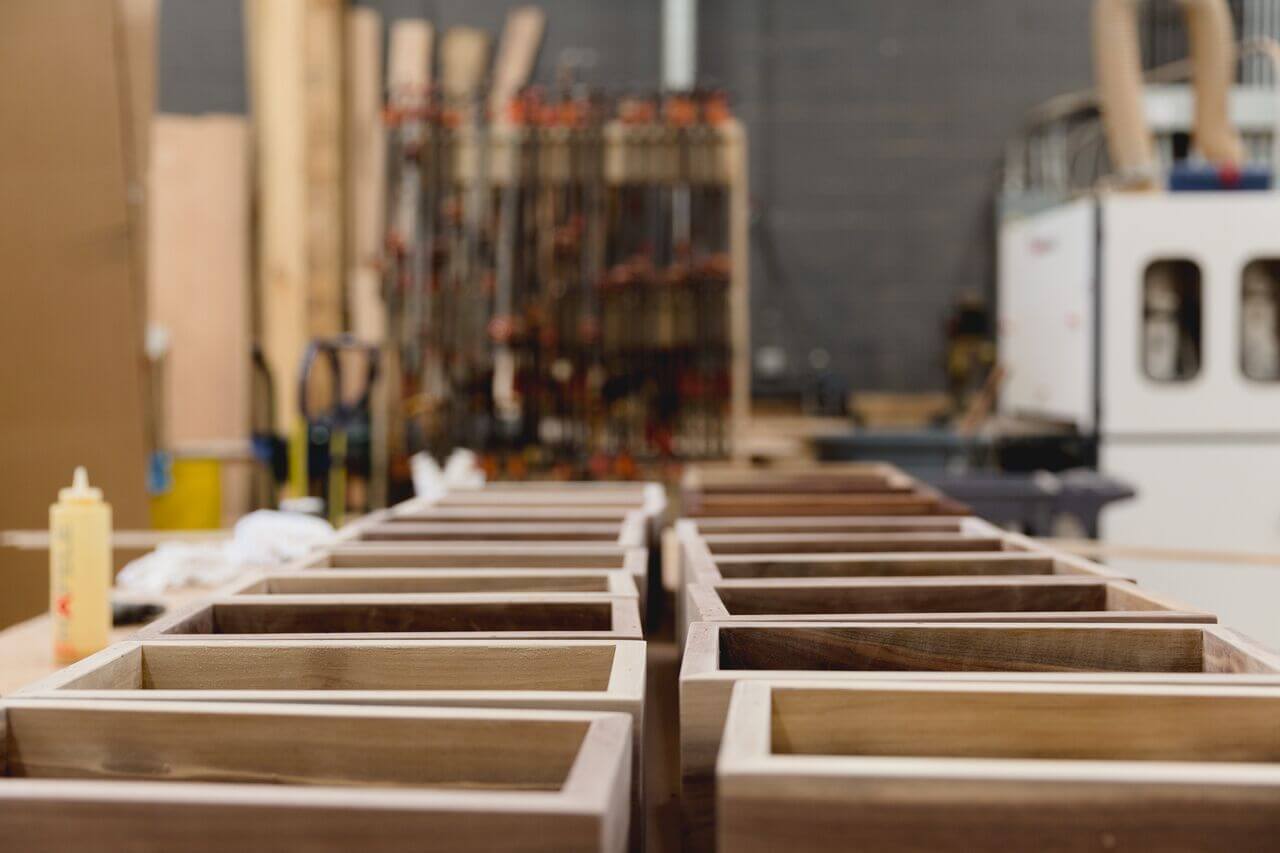 What I think makes our business unique is that we are using urban trees to make beautiful long-lasting furniture and we are focused on that. Our commitment is to use materials that are regularly wasted. We have lots of expert woodworkers that could do a lot of different things, but we want to do one thing. So, we are going to focus on reusing this material and finding products to make out of it, and an audience for that. I think that shows what's unique.
How did the idea of designing modern furniture from fallen trees in the Birmingham, Alabama area come up?
My husband and I moved two years ago from Los Angeles. In Los Angeles, we had sort of an all-purpose woodshop. We did whatever people asked us to. But we found this niche of using urban trees. In Los Angeles, people would call us and say, "there's this tree on my property, can you do something with it?" And we didn't necessarily have all the instruments to do it ourselves, but we would find ways to get it done and we really liked it.
And then, my husband is from Birmingham, Alabama, so he wanted to find a way to work there and be closer to his family. He spoke at a design conference [in Birmingham] and sort of saw the idea that this is a better place to do this business. Timber is the third largest industry here, there is more rain than there is in Los Angeles, there is more space… And some folks came up to him after and told him, "well, why don't you do this business here?" So, it sort of occurred to him like, "oh yeah, we could do this business here." And just various personal situations… It seemed a good time to make a change, so we went for it. And here [in Birmingham], there are a lot of big trees everywhere and people are very attached to them, so I feel like the community is really engaged in the process.
We see on your website that you're designing products and offering services for different targets. How have you defined your ideal clients and what do you do to reach them?
Professionals and trade people are ideal clients because they will come back. They are a gatekeeper to lots of people that want to buy furniture. So, yes, interior designers and also architects will do to an extent. But they [architects] are sort of a different part of the process. All these jobs range, but trade professionals are definitely important and we target them in a number of ways.
We have a newsletter that we send out to trade professionals, we have events in person where architects or designers come and learn about finishing… We just try to teach them about what we do. And we have a sample kit we send out to designers which is like a presentation in a box with our cards and wood so they can see a little bit what our finished product looks like. But first, we try to reach them with a postcard and then we follow up with phone calls or emails and tell them we want to send them a sample kit. We also go to events to try to network and meet people. Finally, we also try to reach out to our potential clients on social media.
Which marketing channel drives most customers?
I would say there are two things, one is referrals: meeting people and then they talk to other people. We are a young business, I think we are still in a very small circle—like we are only a few degrees of separation—I mean, we are still very close to our customers. Also, traditional PR, like we won an award… for example, Garden & Gun is a magazine. Here, we got an award and we've gotten a lot of business through that. Traditional media has helped us a lot, and then, just word of mouth. It's our goal to just expand out by word of mouth through other things.
You gather all your media appearances on your website. What do you do to get the media talking about your business or products? Do you apply any PR strategy?
We try doing a little bit of PR, sending press releases and relating to editors, but, although we don't dedicate much time to it, it's fairly successful.
Another way that we get press is through some of our wholesalers or retailers—the people that sell our products. I think editors look through their websites and find us. So, having retail relationships has been good, also.
We see you're regularly posting high-quality pictures on your Instagram profile and even doing some eye-catchy mosaics. How important is Instagram in your marketing strategy and what kind of content do you think works best in your industry?
I think Instagram is very valuable for that sort of support. It's branding. I don't know if it's driving that many sales at this point but it's very good for branding. The reason we put more emphasis on it, though, also is that I enjoy putting time into it.
I always find that the pictures that do the best are pictures that show people, like the people working at the business and show that there are "people making these things." And also, Instagram users like pictures of food… and dogs… they love dogs [laughs]. We try to relate food and dogs with our business to get more engagement in our pictures.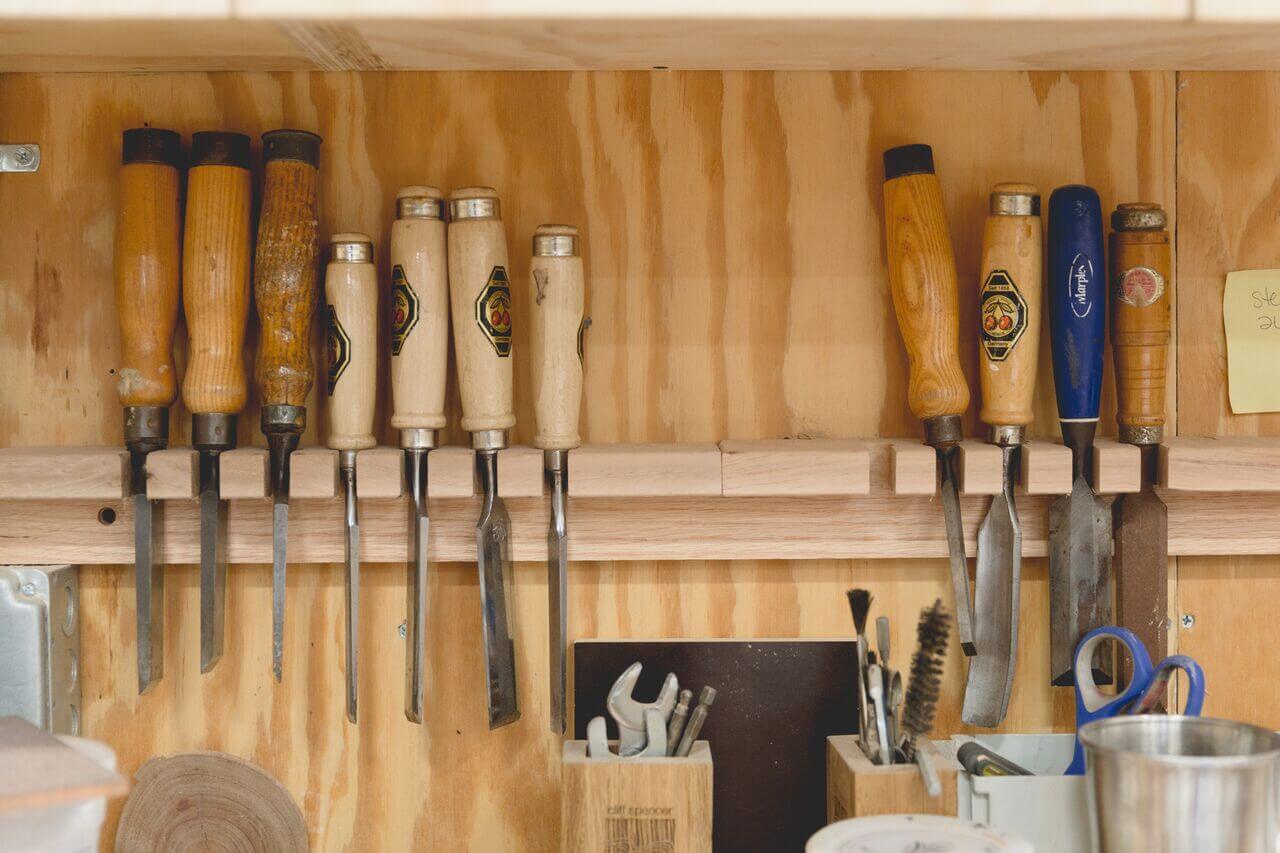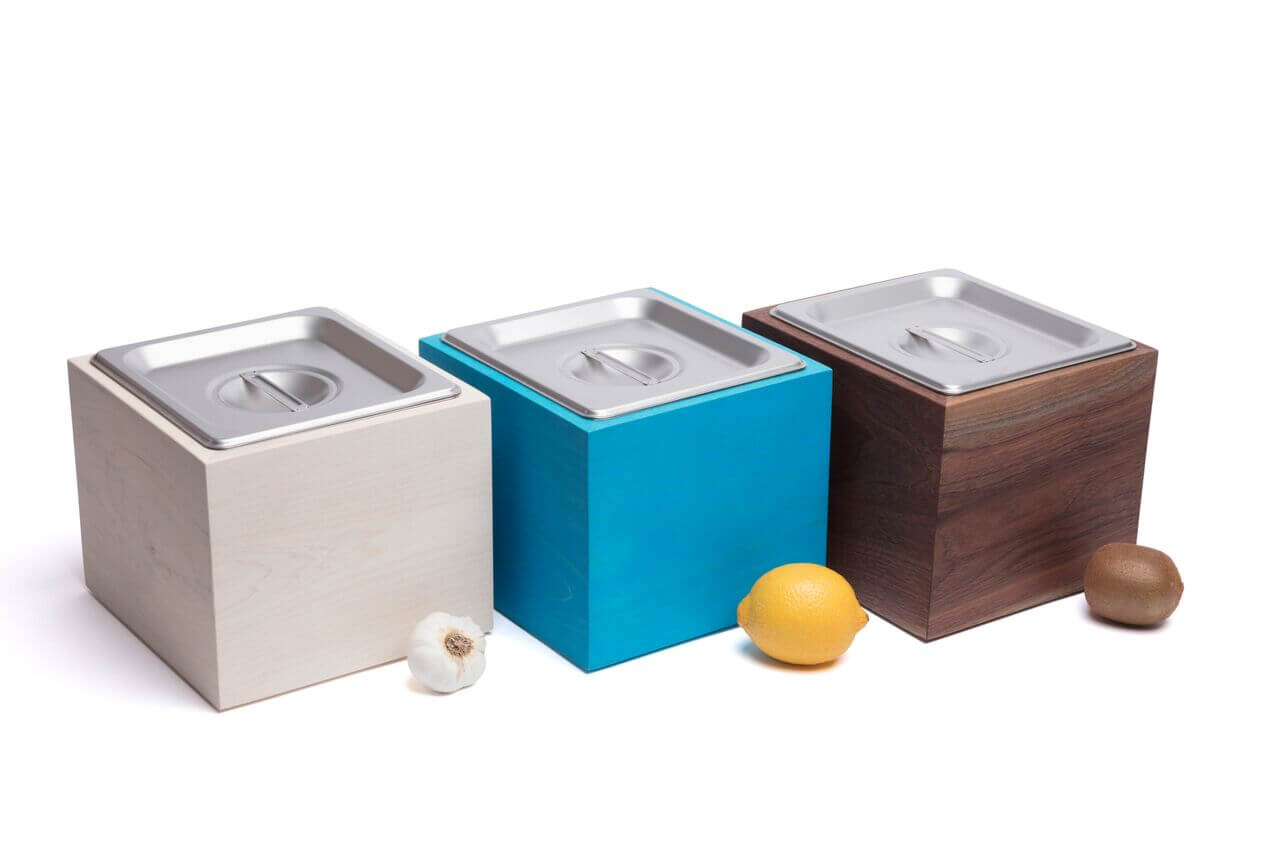 So, is Instagram the best social media platform for your business?
It depends on what it is. I definitely have people saying, "I found you on Instagram." That definitely has happened, that we have made sales because of Instagram. Designers love Instagram, so, my ideal customer is on Instagram. And they will say, "I have been trying to figure out how to use you because I'm following your stuff." When I have an event, Facebook is the best, as I can post the event, so that's what I use Facebook for. I actually think I should spend more time on Pinterest.
What are you doing for customer retention?
I do offer incentives for buying something, like friends and family discounts at certain times if they follow the newsletter. We send them thank you notes, we try to keep in touch with them… sort of traditional, really, I like to send people cards.
You said you have a newsletter. What kind of emails or content do you send to your newsletter subscribers?
We do some emails that have stories about the process in the shop, some that show a new product and some that have press that we've gotten. It's sort of like our blog, really.
What advice would you give to a small business that is in the beginning stages?
I think my advice might be that it's difficult and you can't be discouraged by other companies' apparent success because we're all sort of putting our best face forward. But, actually, it's hard for everybody, so you can't feel like, "oh, that company… it was so easy for them," 'cause it wasn't, it was hard. But, at the same time, you don't feel like it is [hard] because you like it. So, it's going to cost more than you think and take longer than you think, but if you love it, you'll just do it and it won't feel like work.
Finally, give me a prediction of what you think will be the best way to win customers in the wood industry.
It's doing a good job and having other people sharing it with other people. It's word of mouth, but it fits into social media, it fits into reviews, into PR… If my customers do a job and use my product and they get PR… it's all about everybody's success. I mean, whether it's a consumer's home that they're happy with or a trade professional's project that their customer is happy with… Everybody's success drives everybody's success.
________
Kolau is the easiest way to rank your small business on the first page of Google. Start owning your small business online presence today! No marketing knowledge needed. No agencies required. Now you know, now you can.
Be sure to subscribe to our blog for more articles like this!