[COVID-19] To help mitigate COVID's impact on small businesses, Kolau is waiving the fee to create a FORBES™ Award-Winning website with e-commerce enabled.
---
You've likely heard that if your website isn't on the first page of Google, it's almost as if it doesn't exist. While it might seem like an exaggeration, it's actually the truth. According to a Chitika study, the results that appear on the first page of Google get 91.5 percent of the traffic. Moreover, according to the data provided by StatCounter, Google is the most used search engine worldwide.
To increase visibility on Google, it's essential to know how the search engine works. In order to get your page to fall somewhere on the first page of results on Google and, therefore, gain more customers through the search engine, you have to better understand and use the most effective web positioning tactics.

What does Google Offer you to Promote your Business?
When someone searches for something through Google, several types of results appear. In general, you'll find ads, organic results, and Google Maps results on the first page. 
Ads:

Paid results that appear at the top and bottom of the results pages. They can show products with images and their respective price (known as shopping ads), or imitate search results (known as text ads). To create ads on Google, a

Google Ads

account is necessary.
Google Maps results:

After the ads, you'll see Google Maps results. These will come up if something matching your search inquiry matches (or is related to) a certain location near you. To appear in the Google Maps results (and get a good position within those), you'll need a verified

Google My Business

account with client reviews about your business.
Organic results:

These are websites that have been positioned in Google naturally (without paying for placement). They appear in the middle of the ads and below the results from Google Maps.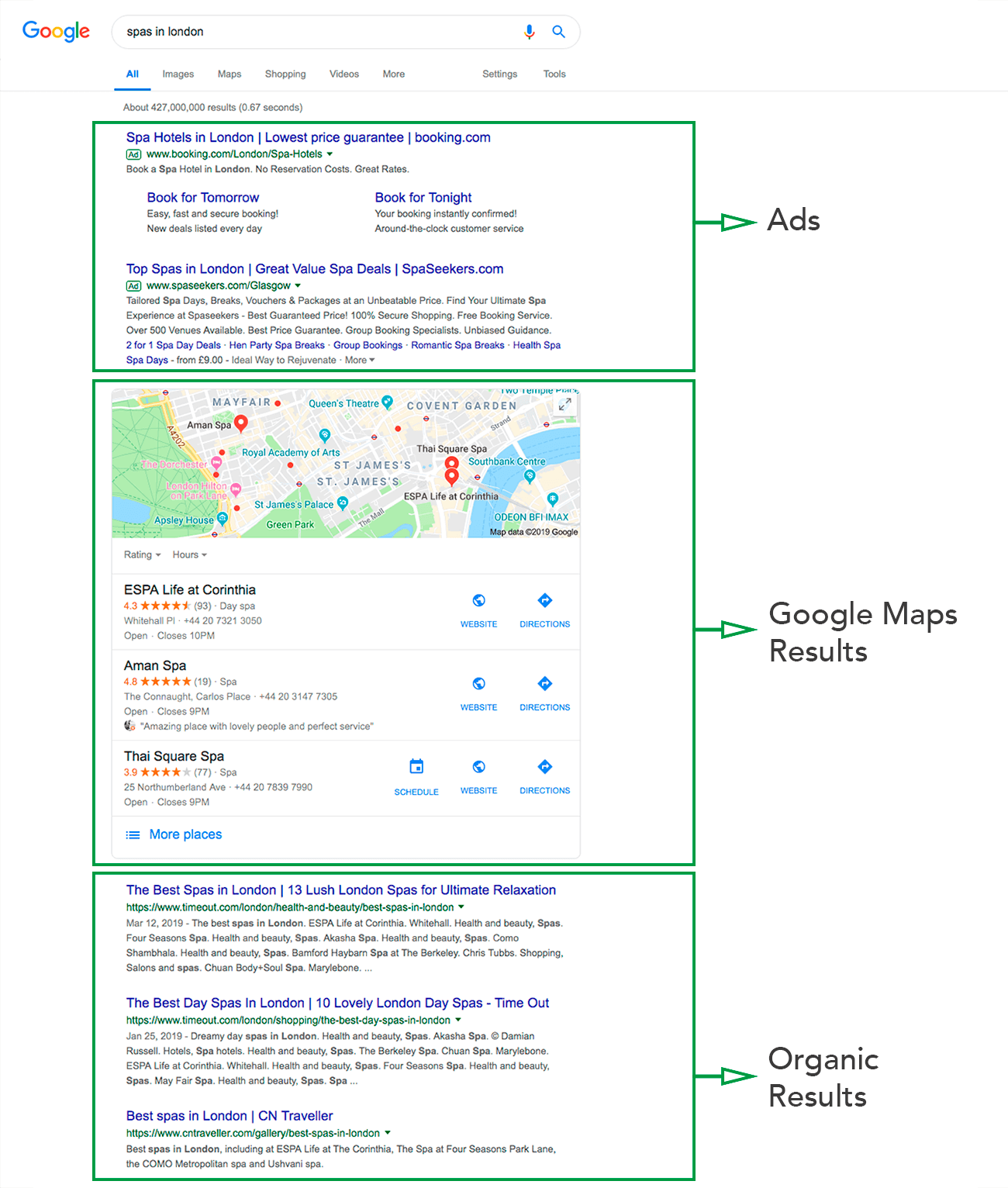 The digital marketing tactics that are used to position a website through Google ads or within the organic results are known as SEM (search engine marketing) and SEO (search engine optimization), respectively.  
How to Gain more Customers through SEO or Organic Positioning
SEO is nothing more than an abbreviation of Search Engine Optimization. SEO is a technique that helps you place among the first organic results of Google. More specifically, SEO is "the practice of increasing the quantity and quality of your website traffic through the organic results of search engines," according to Moz.  
Due to the success of SEO practices, it's become a priority for most businesses that are looking to establish a strong online presence. In fact, a HubSpot survey revealed that 61 percent of marketers say that improving SEO and growing their organic presence is their top priority. 
To add to this, MarTech reported that between 70 percent and 80 percent of users who use search engines only look at the organic results, making SEO practices even more important.
There are two types of SEO tactics that can be used to improve the organic positioning of a website in search engines: 
SEO on the page (on page):

This consists of optimizing your web pages to ensure that the Google robots read it and understand perfectly what it each one is about so they can find quality indicators and give it a good position within their search results. To apply on-page SEO successfully, you have to know what Google is looking for when it crawls a web page.
Off-page SEO:

This

includes all the actions that an SEO professional performs outside the web page. Basically, it's about knowing how to collaborate with other websites or blogs to get them to add a link to their pages that takes their visitors (and the Google robots) to your website without appearing artificial or contrived. Google takes into account these links and calculates the popularity or authority of your website which can influence positioning.
If you're considering improving your visibility on Google, you need to use both of these SEO tactics properly.
Optimizing your Web Page
In order to start applying on-page SEO in your pages, you have to first do a keywords study. Keywords are phrases that your potential customers will type into Google to find you. As a marketer, you have to add these phrases to your website to get Google to relate it to potential searches and show your site within the results for those phrases.
Put yourself in your clients' shoes and try to think about what they would type into Google in order to find your specific products or services and write down your ideas. There are several online tools to help you do this including Google's autocomplete service, the Google Ads keyword planner, and the third-party site Ubersuggest.
Each of these tools can help you find more ideas for keywords and find out the volume of searches they have and the difficulty to position yourself with them.
How to Choose Keywords
To choose the best keywords, in addition to describing your product or service, you should try to pick the ones with high search volumes and low competition.
For example, if you own a flower shop and you want to find the ideal keywords to position your web page about bridal bouquets you have to choose the right keywords that will present your page to the people searching for that particular product. By putting yourself in your potential client's shoes you can assume that they'd type "bridal bouquets" into Google. This means that "bridal bouquets" would be an ideal keyword to target.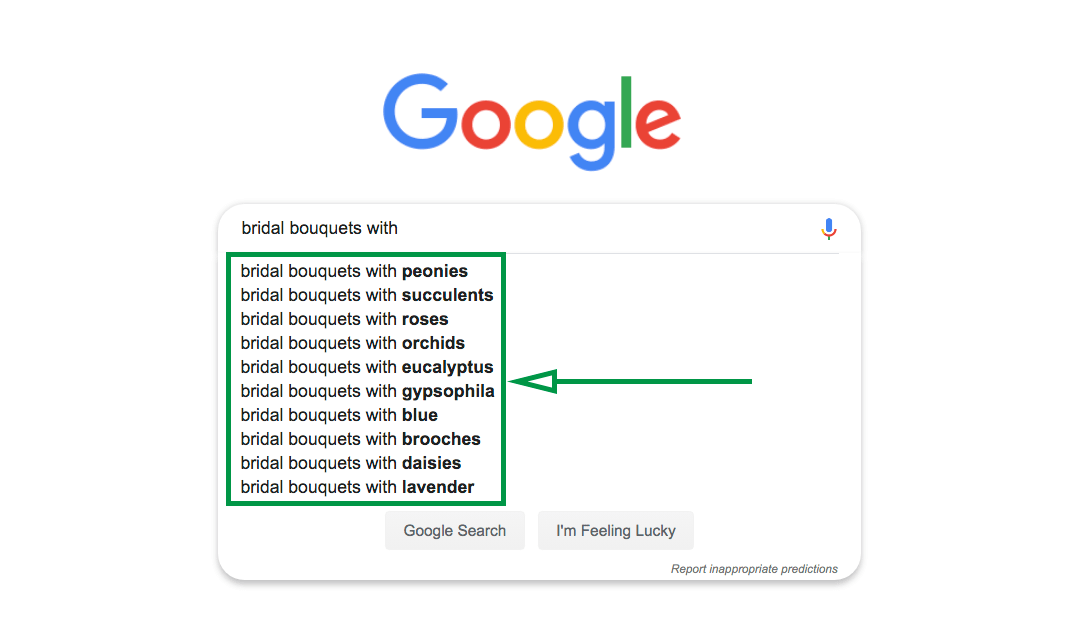 Thanks to Google's autocomplete function you can discover that people also usually look for other specific phrases like "bridal bouquets with sunflowers" or "bridal bouquets with orchids." As the owner of a flower shop, these are likely two products that you offer. With these ideas in mind you can go to Ubersuggest and check the volume of searches for these words and see how difficult it might be to position yourself within their results.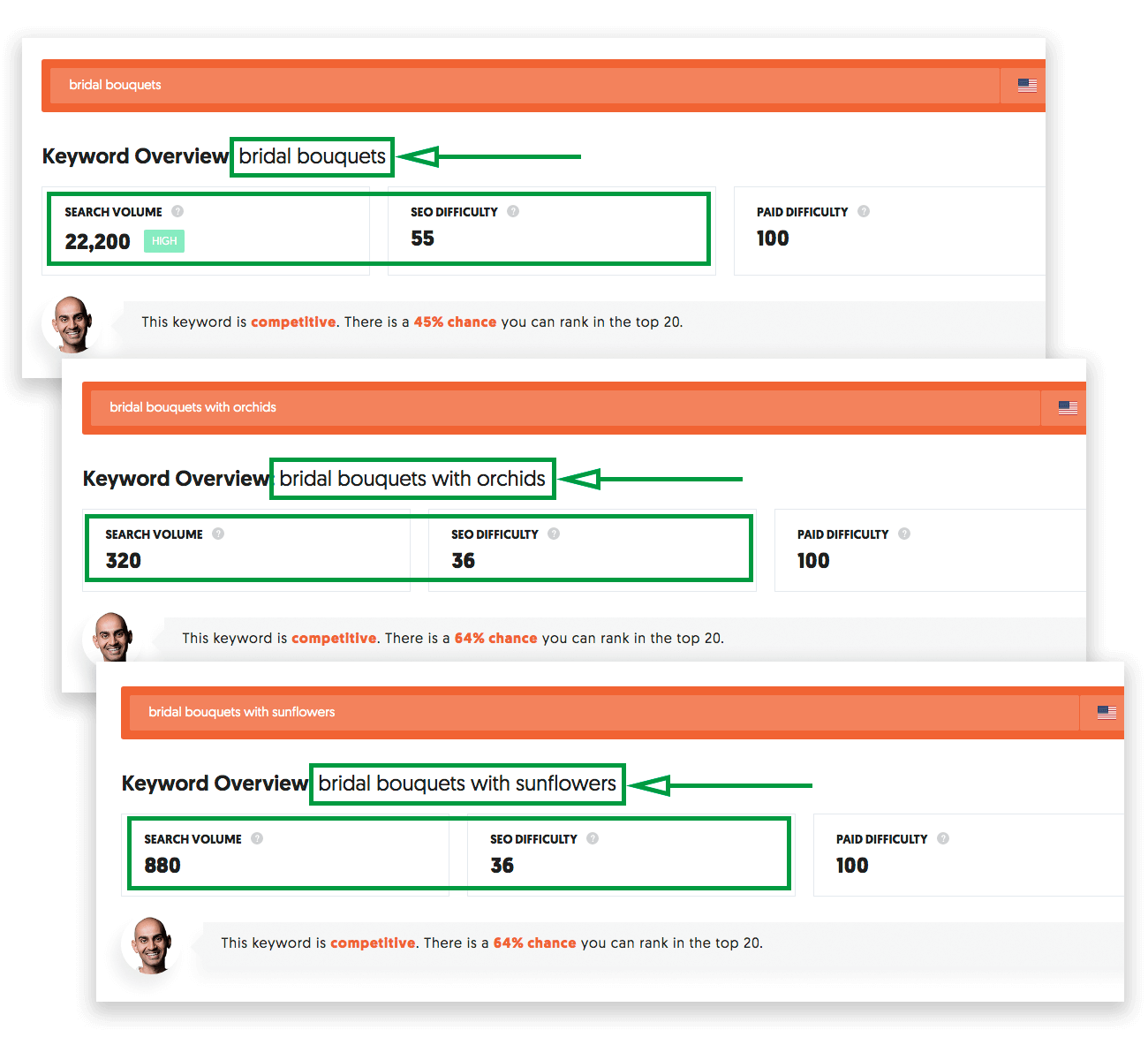 In the results you see that the word "bridal bouquets" is the one that has the highest volume of monthly searches, but will also be hard to position yourself within it. On the other hand, "bridal bouquets with orchids" has a much lower search volume, but, it isn't as difficult to position your page within its results. Finally, "bridal bouquets with sunflowers" is the clear winner because it has the same difficulty as "bouquets with orchids" but has a bigger search volume.
Once you have chosen the keywords to add for each of the web pages, you have to know where to place them. SEO experts agree that there are certain places that Google zeros in on when crawling a page. Those specific places are where you should add your keywords. Add your keywords: 
   

At the beginning of the page

title

   

In the

URL

of the page

   

Within the

first paragraph

of the page

   

In at least one

subtitle

of the page

   

In the

title of the images

you show on your page

   

On the

labels <alt> of the images

you show on your page

   

In the

meta-description

of the page
Google also looks at whether your pages contain internal links that allow navigation from one of your pages to the other (like menus or links within the content that show your page is well-built). It also looks for external links that take your visitors to third-party websites. A study by Moz shows that, while they may seem harmful, external links have a positive influence on your positioning.
It's also important that you compress photos that you add to your website with tools such as TinyPNG to make sure the loading speed of your page isn't too slow. According to a study by Akamai, if your page takes more than three seconds to load, 40 percent of visitors leave it which negatively influences your positioning.
Finally, make sure that your website has a responsive design. This simply means that it adapts to the size of different mobile screens. In 2015, Google began penalizing websites without responsive designs for mobile phones by excluding them from searches done from smartphones.
Create Optimized Valuable Content
In addition to your corporate website or your eCommerce site, having an integrated blog and a detailed content strategy can help you improve the positioning of your site and attract more potential customers. 
Websites with blogs tend to have 434 percent more pages indexed which significantly increases the chances of someone finding them in a search. Similarly, a Hubspot study revealed that marketers who prioritize blogging are 13 times more likely to achieve a positive ROI. 
Think about what doubts or concerns your clients may have and what you could solve through an article or what topics related to your area of activity could interest your target audience. You can use Google's autocomplete feature to find ideas for new topics and keywords. For example, if you are the owner of a mattress store, you could write an article about "how to choose a mattress" or "how to clean a latex mattress."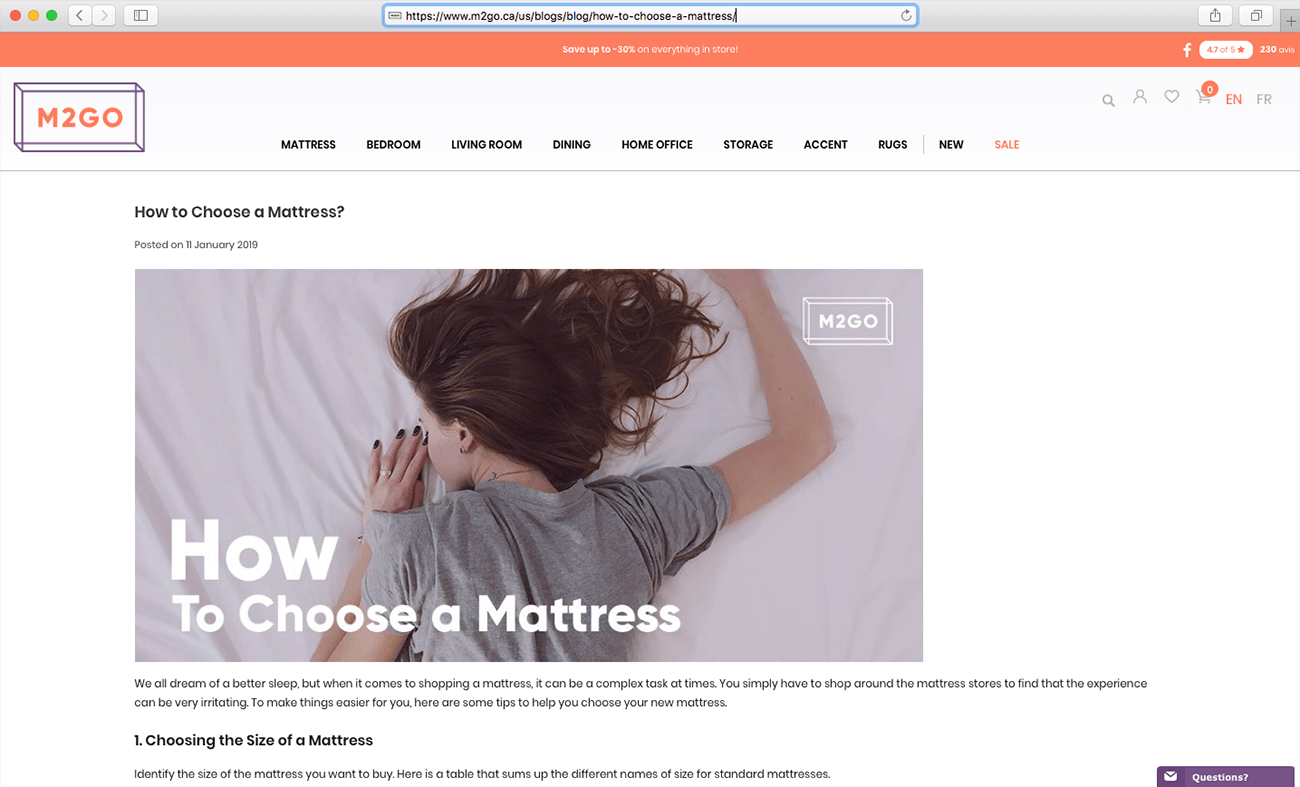 Make sure your articles are long and provide valuable information. A SerpIQ study and a Hubspot analysis agree that articles over 2,400 words earn better positions and more organic traffic. Include both images and videos as well as internal and external links to better your positioning, too.
Build Links with other websites
Getting other websites to put a link pointing to your website (which is known as an incoming link) can also help you get better positions. Google takes into account both the number of inbound links your pages have and their quality. Google determines the quality of incoming links by looking to see if they come from sites with authority and if the content of these sites is related to that of your page. 
A Backlinko study in which more than 1 million pages were analyzed found that the average page with the first position has more than 35,000 external backlinks. To build links, you must research within Google and find other websites, blogs, magazines or online newspapers to contact and get them to link back to your content. Here are some strategies to achieve that:
Build links through the press and online magazines

: Create an attractive press release (with a link to your website) about an event organized by your company or a newsworthy event related to your business and send it to journalists who write about topics related to your news. For example, if you created an innovative app, you could contact journalists in charge of the technology section of online newspapers or specialized magazines. 
Build links through guest blogging:

Write an article for another blog or web page that you are interested in link building with and contact the site's administrators. Offer them the content in exchange for them linking back to your website. For example, this psychology journal publishes articles by external contributors.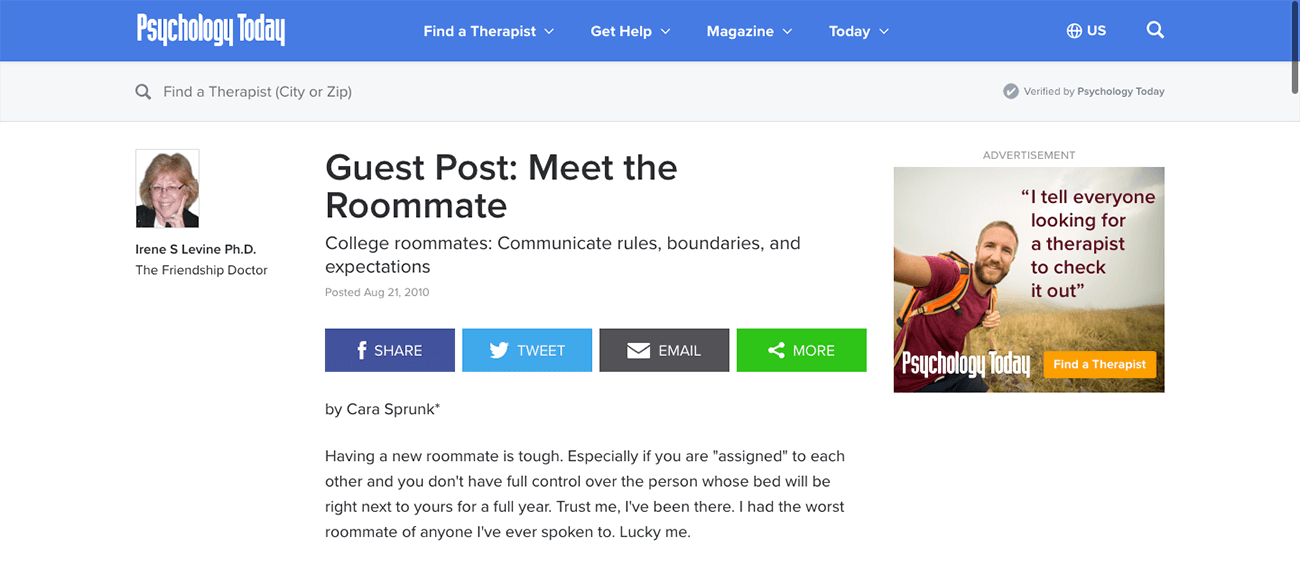 How to Gain more Customers through SEM or Paid Positioning
While organic SEO techniques are important, SEM (Search Engine Marketing) is also useful. SEM is a set of techniques that you can use to gain more customers through Google by using ads instead of organic results. Search Engine Land defines SEM as "the process of obtaining traffic on your website through the purchase of ads in search engines." 
Unlike SEO, paid positioning allows you to place your web page on the first page of Google within a few days. To create these ads, you have to first create a Google Ads account.
How Google Ads Works
Google Ads is a pay-per-click platform in which you pay for each click your ad receives through Google.
You define your keywords in Google Ads and your ad will be activated and displayed on the search pages whenever someone searches for your keyword(s). However, even though you're paying for positioning, there is still a chance your ad won't be the first one displayed on Google.
Advertisers bid for each of their keywords and Google holds an auction between the ads bidding on the same keyword. Then they decide which ones to show first and which ones later. However, the ad that gets the first position is not necessarily the one that made the highest bid.
There are other factors beyond the bid that Google takes into account during the auction. The quality of the ad plays a significant role here. This includes whether or not the ad text includes the keyword, the click rate the ad receives and the experience that the landing page provides (the page that links to the ad must also contain words that match the ad text and keywords).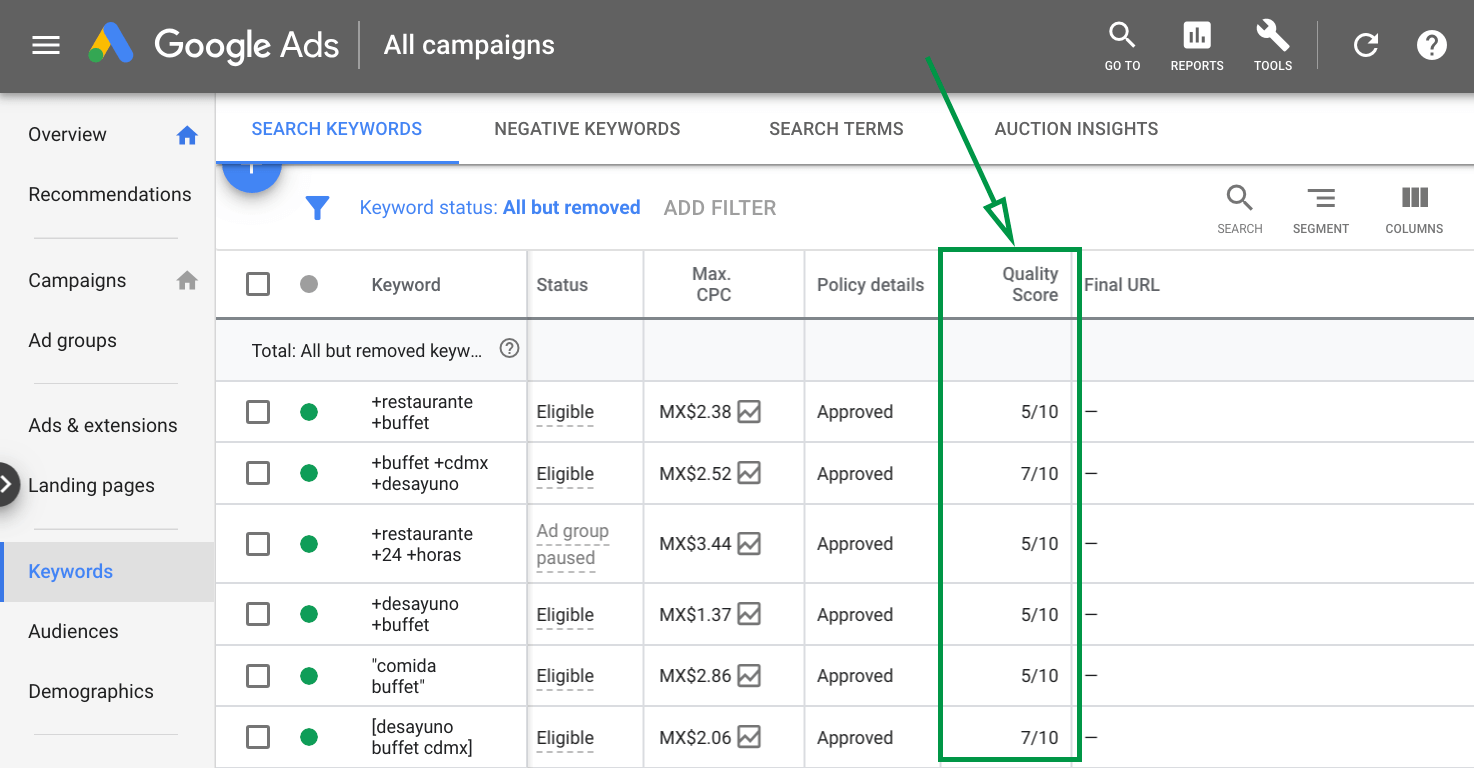 Since this is a paid technique, consider how much it costs to advertise with Google. The cost of the click depends on many factors including the ones mentioned above as well as the competition that exists in each specific industry. Generally speaking, the higher your ad quality, the lower the cost. Just remember that the return you can get using Google Ads tends to outweigh the cost. 
Tips to Create Effective Google Ads Campaigns
A Google Ads account is structured in three levels. Campaigns make up the first level. Within each campaign are ad groups which make up the second level. Each ad group has a specific list of keywords. The third level is where you create the ads.
Here are some tips on how to structure your campaigns effectively and how to create ads that get more clicks: 
Divide your campaigns by location and device:

Create a campaign for each location or region in which you want to show your ads and also for each type of device. According to Google, 46 percent of the searches are local, meaning they contain the name of a specific place. If you have a campaign for each necessary location, you can simply add it to the text of your ad to increase your click rate. Furthermore, if you divide each location into different campaigns for different devices (a mobile campaign and others for PCs and tablets) you can analyze the performance of each device separately and then add more budget to the one that works best to optimize performance.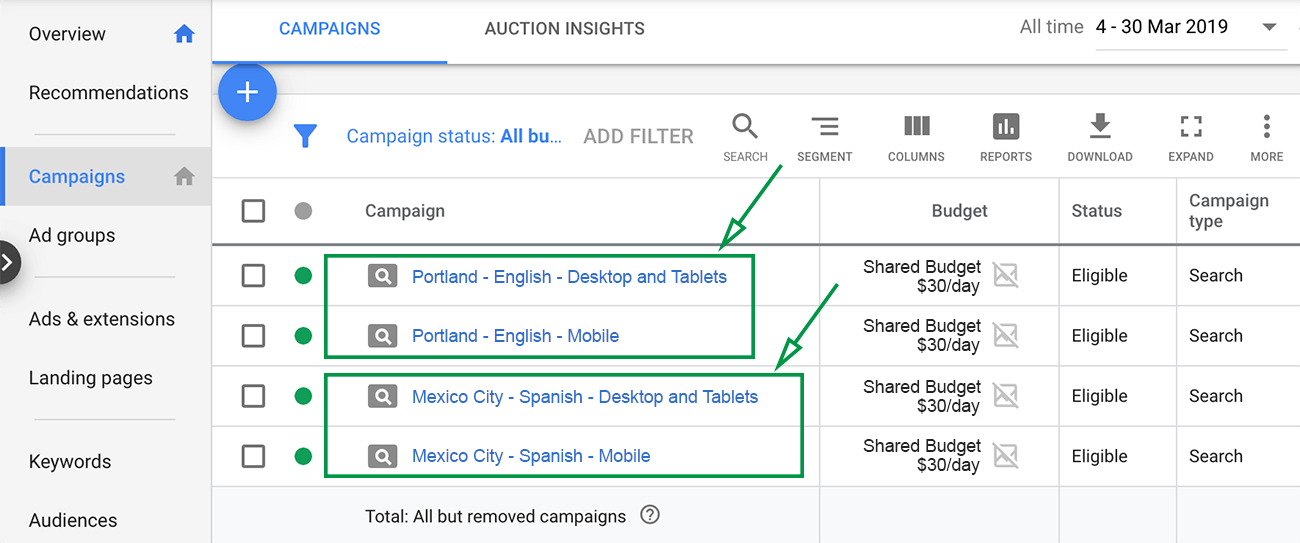 Create a budget shared among all campaigns:

If you don't have a very high budget and you create several campaigns for different locations and devices, it is possible that your budget will run out quickly. This means campaigns that get more clicks won't meet  their full potential. The solution is to create a shared budget so that these campaigns with higher click rates can keep going despite low funds.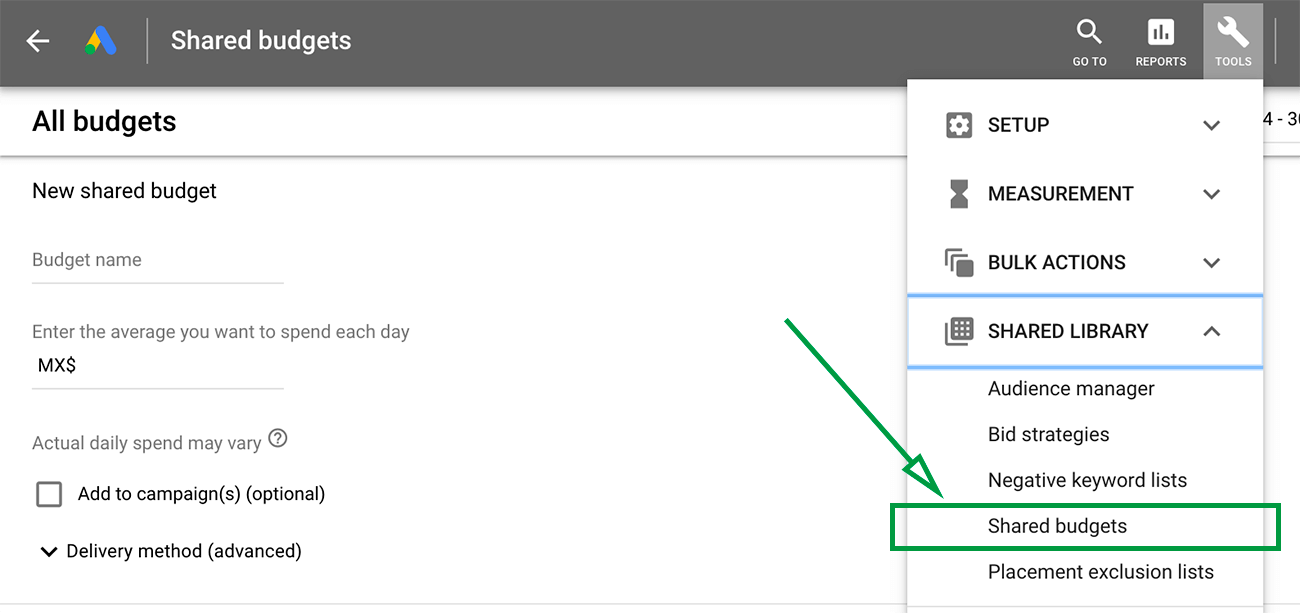 Create specific ad groups:

Each of your ad groups defines a category of products or one of the services you want to advertise on Google. Keep in mind that

50 percent of Google searches

are made up of four or more terms. People do not usually type a singular term like "clothes" or "furniture" in Google. They are usually looking for specific products or services like "womens Levi's jeans" or "wardrobe with sliding doors." When creating your ad groups, try to be specific so that your ads are more relevant and you can get more clicks.
Make the keywords appear both in the text of your ad and on your landing page: As mentioned above, having your keywords, the text of the ad and the content of the website that you have linked with your ad connected to each other will help your campaigns be more successful. In addition to making your ad more relevant to users, it will increase your quality level and, as a consequence, you can obtain better positions with a lower cost per click.
Make the text of your ad highlight the benefits more than the features:

Do not limit yourself to listing the characteristics of your product or the services you offer. If you run an accounting firm, there will be many companies that are "experts in accounting" and offer consulting services, business management, payroll, etc. Get away from your competitors by highlighting what makes you different or the benefit your clients can get by hiring you. For example, tell them you can build up their company in just 24 hours or that hiring you is a guarantee that they will only have to worry about growing their business and not about their accounting needs.
Take advantage of all available characters, capitalize the first letter of the words in the title of your ad and add numbers:

It has been shown that these tactics help your ad catch the eye. By taking advantage of all the available characters you can make your ad take up more space on the screen and, therefore, be more visible. Capitalizing only the first letter of all the words in the title makes it easier to read and, finally, adding numbers is also eye catching. To fit numbers into your add consider adding the year your company was established or offer a discount in number form.
Add extensions to your ads: Ad extensions, as you can see in the following image, expand the information you can give through your ads, allowing them to take up more space on the search pages. According to Google, this can help you get more clicks, increasing your click through rate by 10 to 20 percent. Based on that, extensions should be seen as more of an obligation instead of an option.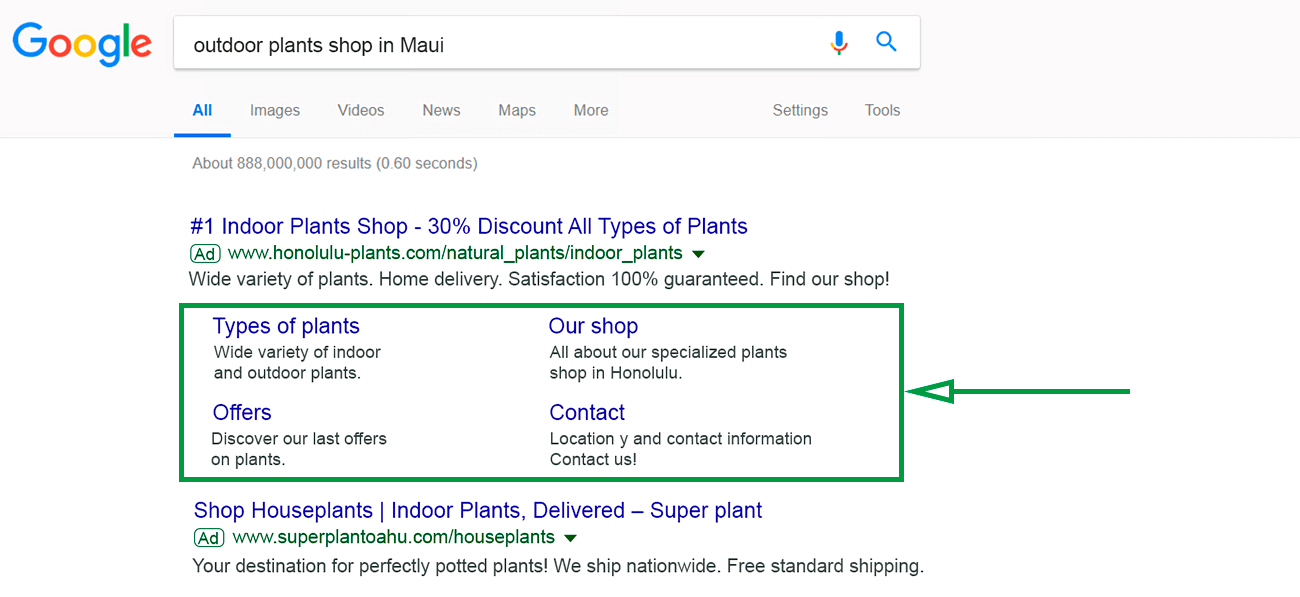 SEO or SEM?
Both SEO and SEM are two online marketing strategies that, if applied in the right way, can help you get more customers providing a good return on your investment. You do not necessarily have to choose between using one or the other. Frankly, if you use the two combined techniques you can increase the chances of winning more customers in Google that much more.  
Remember that SEO results are seen in the long term, so, while you work on your organic positioning strategy, you can use Google ads to gain visibility in the search engine immediately through SEM.
By considering all of the tips here and using them throughout all of your marketing plan, you can increase your visibility on Google and attract more customers. In turn, this will help increase your bottom line and keep your business thriving.